Legal Online Gambling For Oregon Residents
There are multiple different available outlets for legal online gambling in Oregon with some state regulated and some internationally regulated options. For all players that want to hit the online slots, join live poker rooms, or place sports wagers, there are Oregon online gambling sites that are secure for all players in The Beaver State.
The internationally regulated books like Bovada have been offered in Oregon for over a decade, and offer all different types of gambling and can be accessed from a mobile device. When using Bovada or other online books that are operated overseas, Bitcoin and other cryptocurrencies are offered for instant deposit that can be used to claim big bonuses up to $7,500.
Online Gambling Age For Oregon Residents
If you are going to gamble in Oregon, online or in the real world, you will find that there are age limits on these games. Poker rooms and bingo halls are open to 18-year-old OR residents. The lottery and pari-mutuel horse racing betting are also available to bettors at the age of 18. You will find that you can begin playing at local tribal casinos only once you turn 21 years old.
However, if you live in OR and decide to gamble over the Internet, you will find that you only have to be 18 years of age to do so. Because these sites operate overseas and outside of OR and US legal jurisdiction, they are free to set their own legal age limits for participants. However, if you sign up under the age of 18 at these sites, you will be in violation of the sites' terms of service, and they will terminate your account and confiscate all associated funds permanently. Never risk gambling underage, even over the Internet!
Oregon Online Gambling Laws
As we have begun to explain, we have looked specifically at the laws related to online gambling in Oregon. While the land-based gambling options are clearly laid out from a legal perspective, online gambling is egregiously confusing for most players. We have found nothing that specifically bans online gambling, with OR laws instead focusing on the financial processes related to online gambling in the state. To read the requisite legislation yourself, check out Title 16, Chapter 161.635 et seq. of the Oregon Revised Statutes here.
As for the legality of online gambling in the future, Oregon does have one mobile sportsbook distributor, the Scoreboard app, run by the Oregon Lottery. This means that bettors in Oregon can access online sports betting at the very least, but no casino gambling has been approved by the Oregon State Legislature. This situation means that many Oregon bettors turn to online sportsbooks to fulfill their sports betting needs. House Bill 2127 would allow the state to regulate multiple online sports betting platforms, which would drastically raise the ability of Oregonians to shop lines in the state.
Gambling Sites That Accept Oregon Residents
While there are many online gambling sites available in Oregon, the best options offer sports betting, live poker, and slot machine games for all players 18 and up. The transaction methods and bonuses available also help determine which websites are worth using, with the internationally regulated options offering over 15 different types of cryptocurrencies for instant deposits and same day payouts.
Bovada: Best Sportsbook For All Oregon Players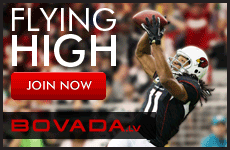 For all players in Oregon that want to bet on the Ducks' live game lines or place future wagers on all of their favorite NFL teams, Bovada offers a legal betting experience from anywhere in the state. The sportsbook offers thousands of props and lines for a variety of different sports and helps all new players get skin in the game with crypto transactions. Every new player can receive up to $750 in betting credits through their first Bitcoin deposit into the sportsbook that can be used to wager on all of the different bet types available. Go To Bovada!
BONUSES:
50% - $250 BONUS!
ACCEPTED IN:
No DE, MD, NJ, NV
SportsBetting: The Best Online Casino Found In OR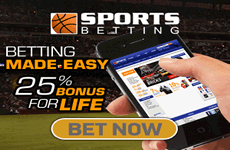 Creating an account at BetOnline takes under five minutes and after making the first deposit with a credit card, cryptocurrency, bank transfer, or another method, all OR players have instant access to a full online casino. Between hundreds of online slot machines, live poker tournaments and lottery scratch offs, the BetOnline casino has a form of online gambling that fits everyone's interests. There is even an extensive Racebook that can be used to place live wagers in any of the Triple Crown events or live wagers on many local races taking place. New casino players can receive up to $1,000 casino credits through a crypto deposit. Go To SportsBetting!
| Rank | Casino | Highlights | Rating | Visit Site |
| --- | --- | --- | --- | --- |
| 1 | | 100% Up To $3,000 Read Review | | Visit Bovada |
| 2 | | 100% Up To $1,000 | | Visit Ignition |
| 3 | | 500% Up To $5,000 | | Visit Slots.lv |
| 4 | | 100% Up To $4,000 | | Visit Cafe Casino |
| 5 | | 200% Up To $2,000 | | Visit SlotoCash |
| 6 | | 200% Up To $1,000 | | Visit Cherry Jackpot |
| 7 | | 40% Up To $4,000 | | Visit Lucky Red |
| 8 | | 150% Up To $3,000 Read Review | | Visit Las Vegas USA |
| 9 | | 150% Up To $3,000 Read Review | | Visit Sun Palace |
| 10 | | 100% Up To $1,000 | | Visit CasinoMax |
| Rank | Sportsbook | Highlights | Rating | Visit Site |
| 1 | | 50% Up To $250 Read Review | | Visit Bovada |
| 2 | | 50% Up To $1000 | | Visit BetOnline.ag |
| 3 | | 50% Up To $1000 | | Visit SportsBetting.ag |
| 4 | | 50% Up To $1000 | | Visit MyBookie |
| 5 | | 50% Up To $300 | | Visit Xbet |
| Rank | Poker Room | Highlights | Rating | Visit Site |
| 1 | | 100% Up To $500 Read Review | | Visit Bovada |
| 2 | | 100% Up To $1000 | | Visit BetOnline.ag |
NFL Betting In Oregon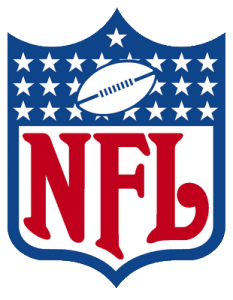 There are no specific laws preventing Oregon gamblers to take advantage of the online gambling that is offered through international operators. These gambling sites are following all of the laws in the county that they are operating from and are able to give Oregon gamblers a safe and secure gambling experience. For sports betting, House Bill 2288 was also passed into law during the summer of 2019, adding state regulated sports betting to the types of online gambling available in the state.

Online Casinos That Accept Oregon Residents
Online casinos are one of the most exciting forms of online gambling throughout the US with options for hitting the slots, playing live table games, betting on horses, and more. There are a plethora of legal online gambling sites that are licensed internationally and readily available for OR players. Because they are operated from an international location, they are able to offer Bitcoin and other cryptocurrencies for the most secure transactions and the fastest payouts. Bovada and BetOnline are the best online casinos on the market for OR players, both offering a well rounded gambling experience.
Online Sports Betting Sites That Accept Oregon Residents
There are plenty of online sportsbooks that are accepting OR residents with Bovada being the most inclusive for all players. Because Bovada is licensed internationally, there are no restrictions for betting on college sports. There is also a big variety of deposit bonuses that can be accepted at Bovada. BetOnline and other online books and used to bet on thousands of different live/future props. DraftKings also accepts Oregon residents, as the only state regulated book currently running in Oregon. Because of the local state regulations, college betting is not allowed at DraftKings.
Online Poker Sites That Accept Oregon Residents
There are many online poker sites that accept residents of Oregon from a mobile device or a computer from anywhere in the state. These online poker sites offer live tournaments, weekly freeroll opportunities, and massive cryptocurrency deposit bonuses. Before entering any tournaments of random games offered on any of the sites, new players can redeem up to $3,000 at Ignition Casino. Between Bovada, Ignition, BetOnline, and other poker sites, OR players have no shortage of opportunities for winning big in Texas Hold'em, Blackjack, or many other poker games from their mobile devices.
Online Bingo Sites That Accept Oregon Players
With many online gambling sites that offer bingo for real money betting, Bovada has become one of the best online bingo sites with multiple different games and massive prizes available for OR players. BetOnline and Slots.LV also offers bingo games that can help players win big. All of these online bingo sites that accept Oregon players offer big crypto deposit bonuses for all new players of each site. It can be beneficial to open an account with each site and accept the bonus for players that want to consistently play online bingo.
Is Online Gambling Legal In Oregon?
The current laws for online gambling in Oregon prevent companies to operate in the state for casinos but do not prevent international operators from offering legal gambling to players residing in Oregon. With this, online gambling sites like Bovada and BetOnline are perfectly legal for all OR players.
There are some cases where a player's bank in OR will not be able to process a deposit or withdrawal because the transactions are international. Pre-paid credit cards and various cryptocurrencies can be used to deposit into OR gambling sites with no risk of the transaction being withheld.
State regulated online sports betting was legalized in Oregon on October 15th, 2019, and is available for all players over the age of 21. When using this method of sports betting, DraftKings is the only current state regulated book offered in Oregon. If using DraftKings instead of Bovada or the other internationally regulated books, betting on college teams and events is prohibited.
Can Oregon Residents Safely Gamble Online?
We wouldn't recommend going to the public library and using one of their terminals to risk money at online gambling sites, but as long as you do it from the privacy of your own home or mobile device, you should have no issues. Fact is, unless you are running or profiting by owning an online gambling site while living in Oregon, you really have nothing to fear.
Those who do decide to make an unlicensed enterprise off of others' gambling losses could be in for a heap of trouble, though, especially if they operate inside the state of OR itself. But as long as you are just the end user, you should not fear legal repercussions just because you participate in online gambling for entertainment and/or extra income.
Are Online Casinos Legal In Oregon?
While the current laws in Orgon do not allow people to operate online casinos in the state, internationally operated online casinos like Bovada are perfectly legal. There have never been any cases of Bovada players getting into legal trouble for using the site. However, there could be issues in depositing into these sites for players not using cryptocurrency or prepaid credit cards because the transactions are international.
Is Online Sports Betting Legal In Oregon?
Online sports betting was legalized in October of 2019 and allows DraftKings to offer their sportsbook to all OR players. When using this book in OR, there are restrictions for college sports betting but the most popular professional sports are typically available. There are also online sportsbooks that are licensed internationally like Bovada that are legal for OR players and have no restrictions on college betting or crypto transactions.
Is Online Poker Legal In Oregon?
Oregon residents can turn to the virtual poker tables in order to hit the cards, and these options are great choices regardless of how you look at it. As with other forms of gambling, OR bans online cardrooms from operating inside the state. However, online offshore card rooms are perfectly legal to use, and individual card players will never be prosecuted for playing poker at these outlets.
Online Horse Racing Betting Sites That Accept Oregon Residents
While Pari-Mutuel horse betting has been legal in Oregon since 1931, there are not any state regulated online books for the hobby. However, there are plenty of online Racebooks that can be accessed in Oregon because they hold an international license and are certified to offer legal online horse betting. Bovada and BetOnline are two of the best legal horse racing books in Oregon, offering live and future odds on a variety of horse races that take place in Oregon or anywhere else in the US.
Can I Bet On Horse Racing In Oregon
Horse racing is one of the most gambled-on sporting events in the country, and that point holds true in the state of Oregon as well. There are several different tracks within the state, and plenty of legal online Oregon horse racing sites are available as well. These legal online racebooks accept Oregon residents and are as beneficial as it gets. For the best online Thoroughbred action, you'll want to check out the sportsbooks listed above, as each of them has an international pari-mutuel racebook with near-daily races to put money on.
Funding Your Legal Online Gambling Account
Funding your legal online gambling account starts with your preference of deposit method. Most sites provide several different options to choose from, with the most popular options being cred/debit card deposits and Bitcoin. You are able to select the amount you put in, and you are also provided an optional deposit bonus when using online betting sites as well. Keep in mind that some funding methods come with processing fees, so just check out the terms at the site(s) you intend to use beforehand. Our go-to method for funding our accounts at these sportsbooks and gambling sites is Bitcoin, which is as convenient for deposits as it is for withdrawals.
Bovada Deposit Methods
| Deposit Method | Min Deposit | Max Deposit | Fees |
| --- | --- | --- | --- |
| Bitcoin/Litecoin | $10 | $5,000 | None |
| Tether/Ethereum | $50 | $5,000 | None |
| Visa/Mastercard | $20 | $1,500 | 15.9% |
| MatchPay | $20 | $1,000 | None |
| Bank Transfer | $50 | $450 | Fees vary by bank |
Gambling On Your Phone App In Oregon
It doesn't get any easier than gambling on your iPhone or Android device in Oregon. Online sportsbooks, racebooks, and online casinos in Oregon offer players a mobile option that allows them to place their bets from their smartphones or tablets of choice. Online betting is already such a simple and convenient thing, but the mobile aspect of it makes it that much easier. Whether you have an iPhone, iPad, Android phone, Android tablet, Amazon Fire devices, or Windows Mobile device, you can easily wager on-the-go at your favorite sportsbook and casino websites.
Oregon Legal Gambling FAQs
Does Oregon Gambling Work On Apple And Android?
Yes, Oregon gambling offshore sites provide mobile betting options that are compatible with both Apple and Android products. From iPads and Galaxy Notes to Amazon Fires and even Surface Pro tablets, if you have a modern smartphone or tablet with an up-to-date web browser, you can access your online gambling sites anywhere with an Internet connection.
Do I Need To Download Anything To Gamble From My Tablet
Most sites do not require you to download anything onto your computer that isn't already standard. The top sites' goals are to make their gambling experiences as simple as possible so as to not deter any players' interests. And, from our extensive testing, they've all certainly more than lived up to this ideal. These gambling and sports betting sites continue to push the mobile envelope, recently adding live betting to their portable repertoires.
Does The Wire Act Make Sports Betting Illegal?
The Wire Act was passed way back in 1961, and its intention was to prevent sports gambling by eliminating the option to use wire communications for gambling transactions. Well, because of its age, the law's definition does not include international Internet gambling, so betting on sports at offshore books via the Internet is not illegal.
Will I go to jail for online gambling in Oregon?
Many players ask if they will get arrested for online gambling in Oregon. We have never heard of anyone being arrested for online gambling in the state, and there is no evidence that this has ever happened. Still, this does not mean that it is not conceivable for a person to be persecuted and prosecuted for Internet-based gaming in the future. We will continuously monitor the headlines to see if there has ever actually been a crime related to gambling in the state, and also to see if OR ever institutes a legal framework to actually enforce such potential laws.