Legal Online Gambling For Oregon Residents
The legalities of online gambling in Oregon are somewhat confusing. When considering the statutes, you will see that there have been a few laws written to make it so online gambling puts you in violation of the law. Unfortunately, the laws regarding what exactly will get you in trouble are fairly nebulous, as the state's laws are similar to those that are in place on a federal level. Oregon's state laws have pretty much made it so anyone in the business of Internet gambling cannot knowingly accept credit cards, EFTs, checks, drafts, or any other financial transaction.
What the law does not say, however, is that playing these games as an individual bettor is actually illegal in the state of Oregon. Essentially, as long as you're not operating a gambling house or a sportsbook for profit – and stick to placing bets rather than accepting them – you are 100% in compliance with all applicable state laws.
NFL Betting In Oregon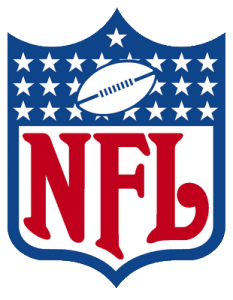 NFL is back and this brings huge excitement to all fans and bettors. It is best to know that all Oregon sportsbooks will be loaded with many different betting betting options on many games. The great thing that also goes with this is some of the actual online sportsbooks will have different bonuses when you pick and choose which game you are going to bet on. Even if there is there no NFL team set in Orgeon, there are still fans that have their favorite teams like they like to bet on. NFL games are full of surprises of different things happeining so most of the time, this means that a player will cash big on taking a huge risk. Football is one of the best sports to watch and to bet on and the main reason why Oregon sportsbooks will have numerous betting options during the NFL season.

Online Gambling Age For Oregon Residents
If you are going to gamble in Oregon, online or in the real world, you will find that there are age limits on these games. Poker rooms and bingo halls are open to 18-year-old OR residents. The lottery and pari-mutuel horse racing betting are also available to bettors at the age of 18. You will find that you can begin playing at local tribal casinos only once you turn 21 years old.
However, if you live in OR and decide to gamble over the Internet, you will find that you only have to be 18 years of age to do so. Because these sites operate overseas and outside of OR and US legal jurisdiction, they are free to set their own legal age limits for participants. However, if you sign up under the age of 18 at these sites, you will be in violation of the sites' terms of service, and they will terminate your account and confiscate all associated funds permanently. Never risk gambling underage, even over the Internet!
Oregon Online Gambling Laws
As we have begun to explain, we have looked specifically at the laws related to online gambling in Oregon. While the land-based gambling options are clearly laid out from a legal perspective, online gambling is egregiously confusing for most players. We have found nothing that specifically bans online gambling, with OR laws instead focusing on the financial processes related to online gambling in the state. To read the requisite legislation yourself, check out Title 16, Chapter 161.635 et seq. of the Oregon Revised Statutes here.
As for the legality of online gambling in the future, Oregon does have one mobile sportsbook distributor, the Scoreboard app, run by the Oregon Lottery. This means that bettors in Oregon can access online sports betting at the very least, but no casino gambling has been approved by the Oregon State Legislature. This situation means that many Oregon bettors turn to online sportsbooks to fulfill their sports betting needs. (* House Bill 2127 https://olis.oregonlegislature.gov/liz/2021R1/Measures/Overview/HB2127 *) would allow the state to regulate multiple online sports betting platforms, which would drastically raise the ability of Oregonians to shop lines in the state.
Gambling Sites That Accept Oregon Residents
We searched far and wide for the best online 2021 Oregon gambling websites. In our search, we have found and tested a variety of different gambling sites that are legal for OR residents to use as they please. Sportsbooks, poker rooms, casinos, and more have all come under our microscope in one way or another, but all these activities are 100% accessible and legal to use for Oregon residents, provided they use the offshore service providers recommended on this page.
Bovada: Pac-12 Odds On All Teams Plus More On The Ducks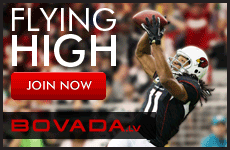 Oregon has the highest number of ghost towns of any of the states in the US, with over 60 such derelict destinations, including many deserted gold mining towns. And though some places in Oregon ran out of gold, I can tell you that one betting site has plenty of gold left: Bovada. Bovada is the best overall gambling site in the state of Oregon, and it has the reputation to back it up. Known by sports fans statewide as the go-to site for the largest and most in-depth sportsbook services, Bovada boasts over 100,000 customers from Oregon. If you're any kind of avid sports fan at all, you simply have to have a Bovada account. Oregon has one of the best college football teams in the country, after all, so why not take advantage of that and get paid?
Bovada provides the ultimate in perks and special promotions to new Ducks bettors and established gamblers alike. You can get up to $250 with the site's 50% welcome bonus, which carries the industry's lowest and easiest-to-meet 5X rollover requirement. Once you've established yourself by padding your bankroll, you can also get reload bonuses that help seasoned players top off their accounts with generous and profitable free-plays. Go To Bovada!
BONUSES:
50% - $250 BONUS!
ACCEPTED IN:
No DE, MD, NJ, NV
SportsBetting: Place Bets On Phones And Tablets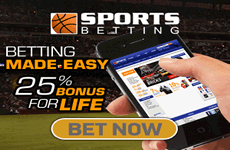 Oregon is a colorful state filled with interesting people and even more interesting sights, such as the Bowling Ball Garden, the Electric Kaleidoscope, the Tire Totem Pole, and the Dead Halloween Mask Burial Grounds. Here is another fun fact: SportsBetting has been voted the best overall gambling site by Oregon residents for several years running, primarily based on the strength of its industry-leading banking options that cater to players of all financial means and walks of life. SportsBetting customers can deposit into their accounts via numerous methods, including Bitcoin, Bitcoin Cash, Litecoin, Ethereum, DASH, Visa, Mastercard, American Express, bank wires, money orders, cashier's checks, and more. However you keep your cash, SportsBetting will work with you to get your funds deposited quickly and efficiently, and the same goes for payouts, too.
SportsBetting is a legal betting site where you can wager on your favorite sports, play a hand of poker, check out the unique casino games, spin the wheels, and bet on the ponies. Functioning in full accordance of the law, SportsBetting is based in Panama City, Panama, and is fully licensed, insured, and regulated by the Panamanian government and various independent gambling accreditors. New Oregon members who sign up with SportsBetting ASAP can take advantage of their awesome 50% deposit match bonus worth up to $1000, so they can attain high roller status from the get-go. Go To SportsBetting!
| Rank | Casino | Highlights | Rating | Visit Site |
| --- | --- | --- | --- | --- |
| 1 | | 100% Up To $3,000 Read Review | | Visit Bovada |
| 2 | | 100% Up To $1,000 | | Visit Ignition |
| 3 | | 500% Up To $5,000 | | Visit Slots.lv |
| 4 | | 100% Up To $4,000 | | Visit Cafe Casino |
| 5 | | 200% Up To $2,000 | | Visit SlotoCash |
| 6 | | 200% Up To $1,000 | | Visit Cherry Jackpot |
| 7 | | 40% Up To $4,000 | | Visit Lucky Red |
| 8 | | 150% Up To $3,000 Read Review | | Visit Las Vegas USA |
| 9 | | 150% Up To $3,000 Read Review | | Visit Sun Palace |
| 10 | | 100% Up To $1,000 | | Visit CasinoMax |
| Rank | Sportsbook | Highlights | Rating | Visit Site |
| 1 | | 50% Up To $250 Read Review | | Visit Bovada |
| 2 | | 50% Up To $1000 | | Visit BetOnline.ag |
| 4 | | 50% Up To $1000 | | Visit SportsBetting.ag |
| 5 | | 50% Up To $1000 | | Visit MyBookie |
| 6 | | 50% Up To $300 | | Visit Xbet |
| Rank | Poker Room | Highlights | Rating | Visit Site |
| 1 | | 100% Up To $500 Read Review | | Visit Bovada |
| 2 | | 100% Up To $1000 | | Visit BetOnline.ag |
Online Casinos That Accept Oregon Residents
We have looked into the online casinos accepting residents of Oregon, and we have found that the stand-out services, by and large, are the usual suspects in the industry. These online casinos come in many forms, and we have tested most of them in order to see what options are available. Having tested these sites, we can assure you that nothing but high-quality experiences will be found. Sites like Lucky Red, Slots.lv, BuzzLuck, Aladdin's Gold, and more all offer hundreds of classic and modern casino table games and slots.
Additionally, you will find that most of the industry's leading sportsbook sites (Bovada et al.) also offer casino amusements for their valued customers, albeit dedicated casino-style sites tend to have more options available.
Online Sports Betting Sites That Accept Oregon Residents
Sportsbooks are some of the most important and popular betting sites we have looked into, as they provide a great online alternative to the Scoreboard, the one Oregon-licensed sports betting app. Provided you stick to the options we have to show you, your betting experience should be legitimate and easy to understand. It's worth noting that in the future, more online sportsbooks could be coming to Oregon's regulated market, as HB 2127 looks to allow multiple online sports betting platforms into the state, which would be great news for Oregonian bettors.
The best online sports betting sites that accept OR residents are the market's typical gold standards, including Bovada, SportsBetting, BetOnline, XBet, MyBookie, BetDSI, and BookMaker. If you're looking for legal and safe sports betting over the Internet, these are the only destinations worth your time, attention, and money.
Online Poker Sites That Accept Oregon Residents
Poker players will find that the residents of Oregon have access to quite a few different poker rooms, provided they access these over the Internet. With various options for play covering most forms of poker, these online poker sites offer players the easiest ways to hit the grind since home poker games were a popular social mainstay.
Typically, the best places to go for live-dealer poker and real competitors at the tables is one of the aforementioned sportsbook sites (Bovada, SportsBetting, etc.). However, if you'd rather play video poker, the casino-focused sites listed above are the number-one players in that space.
Online Bingo Sites That Accept Oregon Players
Bingo halls are not always readily at hand, which is why online bingo sites have become as necessary as they are. If you decide to look into the bingo sites we have shown you, you will find that a lot of money is sitting around ready to be won by having a little luck at the cards. 5Dimes is the best bingo provider among the all-in-one gambling destinations, but for the best dedicated bingo experience on the Internet, OR residents will absolutely want to check out Downtown Bingo and take advantage of their huge assortment of daily bonuses.
Is Online Gambling Legal In Oregon?
Online gambling in the state of Oregon is somewhat confusing, legally speaking, particularly if you don't know which part of the law to look at. In the state of Oregon, the laws have pretty much said that you are not supposed to make payments into gambling sites, but doing this doesn't mean you're breaking the law, as only those who accept said payments are specifically called out as in violation. We are not attorneys, however, so you should not take our word as gospel. That said, the law doesn't specifically criminalize sports bettors or online gamblers in OR, and nobody has ever been fined or arrested for taking part in the games.
Oregon's state laws do not mention anything about online gambling in any specific capacity, and there has been no movement in the legislation of the state to change that fact anytime soon. As such, the only way to enjoy legal online gambling in Oregon is to use offshore online sites that accept Oregon players. It's important to make sure that you are using an offshore site that is licensed and regulated, and if they meet those criteria, you are free to enjoy what they have to offer. Rest easy and play your favorite casino games from the comfort of your own home or the on-the-go convenience of your modern mobile phone.
There are two important federal laws to be aware of in addition to the OR state laws. These are the Wire Act of 1961 and the Unlawful Internet Gambling Enforcement Act of 2006 (UIGEA). The Wire Act simply disallows US-based casinos and sportsbooks from accepting wagers via phone or Internet across state lines. This is strictly an operator restriction and has no bearing on the individual player.
The UIGEA is a more recent law, and it prohibits banks from knowingly processing payments from online betting sites. At first, this was a significant thorn in the online gambling industry's side, but the top sites have done a good job of providing multiple ways of accepting deposits and sending payouts to get around this law, so it isn't normally an issue. If your credit card is ever rejected when you attempt to make a deposit, just remember that this is an effect of the UIGEA, and you are not personally in any trouble whatsoever. On the rare occasions that this actually happens, we recommend that you use an alternate payment method, like a prepaid international Visa card or Bitcoin.
Can Oregon Residents Safely Gamble Online?
We wouldn't recommend going to the public library and using one of their terminals to risk money at online gambling sites, but as long as you do it from the privacy of your own home or mobile device, you should have no issues. Fact is, unless you are running or profiting by owning an online gambling site while living in Oregon, you really have nothing to fear.
Those who do decide to make an unlicensed enterprise off of others' gambling losses could be in for a heap of trouble, though, especially if they operate inside the state of OR itself. But as long as you are just the end user, you should not fear legal repercussions just because you participate in online gambling for entertainment and/or extra income.
Are Online Casinos Legal In Oregon?
There are many online casinos that accept residents in the state of Oregon, as the local laws do not criminalize the acts of placing wagers and playing real-money games with these services. The Oregon government could conceivably change their laws to go after individual players one day, but that is extremely likely, and until such a time, you are free to gamble online at your discretion.
Is Online Sports Betting Legal In Oregon?
While Oregon is somewhat close to Nevada, it is still unrealistic to think that players should have to drive down to Sin City in order to place a bet on sports. And with the overturning of PASPA, that may be the case sooner than later, perhaps within the next handful of years. For now, though, the OR laws merely outlaw sportsbooks from operating inside the state's borders. As long as you're a bettor and not a bookie, online sports betting is legal at offshore sportsbooks like Bovada and SportsBetting, etc.
Is Online Poker Legal In Oregon?
Oregon residents can turn to the virtual poker tables in order to hit the cards, and these options are great choices regardless of how you look at it. As with other forms of gambling, OR bans online cardrooms from operating inside the state. However, online offshore card rooms are perfectly legal to use, and individual card players will never be prosecuted for playing poker at these outlets.
Online Horse Racing Betting Sites That Accept Oregon Residents
All of the top online horse racing betting sites accept Oregon residents. These offshore Internet gambling sites – like BetOnline, Bovada, and 5Dimes, to name a few, provide players with racebooks that offer so much more horse racing betting opportunities than you could ever find at an actual racetrack.
These sites offer odds on most Thoroughbred and harness horse races around the country, as well as smaller local Oregon-based races as well. Add in the bonus opportunities, live betting features, and convenience factor of doing this over the Internet, and it's clear that online horse racing is the best possible option to bet on horses in Oregon. Most sites even offer international action on the ponies!
Can I Bet On Horse Racing In Oregon
Horse racing is one of the most gambled-on sporting events in the country, and that point holds true in the state of Oregon as well. There are several different tracks within the state, and plenty of legal online Oregon horse racing sites are available as well. These legal online racebooks accept Oregon residents and are as beneficial as it gets. For the best online Thoroughbred action, you'll want to check out the sportsbooks listed above, as each of them has an international pari-mutuel racebook with near-daily races to put money on.
Funding Your Legal Online Gambling Account
Funding your legal online gambling account starts with your preference of deposit method. Most sites provide several different options to choose from, with the most popular options being cred/debit card deposits and Bitcoin. You are able to select the amount you put in, and you are also provided an optional deposit bonus when using online betting sites as well. Keep in mind that some funding methods come with processing fees, so just check out the terms at the site(s) you intend to use beforehand. Our go-to method for funding our accounts at these sportsbooks and gambling sites is Bitcoin, which is as convenient for deposits as it is for withdrawals.
Gambling On Your Phone App In Oregon
It doesn't get any easier than gambling on your iPhone or Android device in Oregon. Online sportsbooks, racebooks, and online casinos in Oregon offer players a mobile option that allows them to place their bets from their smartphones or tablets of choice. Online betting is already such a simple and convenient thing, but the mobile aspect of it makes it that much easier. Whether you have an iPhone, iPad, Android phone, Android tablet, Amazon Fire devices, or Windows Mobile device, you can easily wager on-the-go at your favorite sportsbook and casino websites.
Oregon Legal Gambling FAQs
Does Oregon Gambling Work On Apple And Android?
Yes, Oregon gambling offshore sites provide mobile betting options that are compatible with both Apple and Android products. From iPads and Galaxy Notes to Amazon Fires and even Surface Pro tablets, if you have a modern smartphone or tablet with an up-to-date web browser, you can access your online gambling sites anywhere with an Internet connection.
Do I Need To Download Anything To Gamble From My Tablet
Most sites do not require you to download anything onto your computer that isn't already standard. The top sites' goals are to make their gambling experiences as simple as possible so as to not deter any players' interests. And, from our extensive testing, they've all certainly more than lived up to this ideal. These gambling and sports betting sites continue to push the mobile envelope, recently adding live betting to their portable repertoires.
Does The Wire Act Make Sports Betting Illegal?
The Wire Act was passed way back in 1961, and its intention was to prevent sports gambling by eliminating the option to use wire communications for gambling transactions. Well, because of its age, the law's definition does not include international Internet gambling, so betting on sports at offshore books via the Internet is not illegal.
Will I go to jail for online gambling in Oregon?
Many players ask if they will get arrested for online gambling in Oregon. We have never heard of anyone being arrested for online gambling in the state, and there is no evidence that this has ever happened. Still, this does not mean that it is not conceivable for a person to be persecuted and prosecuted for Internet-based gaming in the future. We will continuously monitor the headlines to see if there has ever actually been a crime related to gambling in the state, and also to see if OR ever institutes a legal framework to actually enforce such potential laws.