Legal Online Gambling For Pennsylvania Residents
The industry of gambling in Pennsylvania has been thriving, but this has still brought us back to the debate over the legalities of online gambling in Pennsylvania. While there are many gambling options in the state, players are continuously searching for bigger and better products, or at least safer and more convenient ones. We have looked at the options, we have looked into the laws, and we are sure that you will have many exceptional opportunities to meet your gaming needs. In the state of Pennsylvania, you will find that there are plenty of legal online gambling choices that you have at your disposal.
Online Gambling Age For Pennsylvania Residents
Pennsylvania residents looking to gamble have a few restrictions regarding their age. If you live in Pennsylvania, you will find that your options are somewhat limited. You have to first be of the age of 18, but even then your choices are limited. Bingo, lottery, and horse racing betting are all set to 18 as the minimum age for legal participation. If you want to play games beyond this small set of options, you will have to be 21 years old. This includes partaking of sports betting online, land-based casino gaming, online casino gaming, and both land-based and online poker playing.
If you have not reached these minimum ages, you will not be able to legally and safely gamble. That said, most offshore sportsbooks and casino sites that accept PA residents only require their members to be 18 in order to wager, but it's usually advisable to go by your state's legal ages.
Pennsylvania Online Gambling Laws
There are currently no laws pertaining specifically to online gambling in the state of Pennsylvania, but there are references to it in the newly-passed Act 42, which the state implemented upon the federal revocation of PASPA, the Professional and Amateur Sports Protection Act of 1992. In other words, with sports betting now legal in PA, there is room in the law to allow for both online sports betting and possibly even expanded, online gambling.
As with other states, this has caused a vacuum of confusion. If you live in Pennsylvania, the law seems to be on your side in terms of online gambling. This essentially makes it safe to gamble online, insofar as the law is concerned. However, the law makes no mention of the legality of using offshore casino sites and sportsbooks. Thus, it can be assumed that online gambling is not illegal in Pennsylvania, regardless of the service you choose to use. For more background on PA betting laws, you can read about them in-depth here.
Gambling Sites That Accept Pennsylvania Residents
There are plenty of options available for Pennsylvanians when it comes to gambling websites, and we can tell you that the list is fairly long. Casinos, poker rooms, sportsbooks, and even bingo halls can be found at hundreds of online gambling sites. Of course, most of these sites are unproven at best and scams at worst, so we have selected the few reputable sites that we prefer over all others in the industry, and we are going to share these with you so that your 2021 Pennsylvania online betting experience is the best it can possibly be.
Bovada: Play Live Dealer Blackjack And More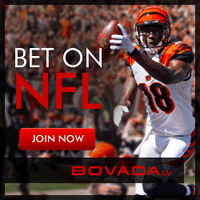 Now with all other sports betting sites available to plenty of players, Bovada has an online casino that is another major option for its players to participate in a make some serious money. Blackjack games are one of many options that are given to bettors with a Bovada account. The big play though is the actual slot machines that include 21 Wilds, A Switch in Time, Atomic Age and others. This casino is filled with plenty of different betting options for its players and on top of that, there are plenty of promotions that will reward many of its players with extra funds to play within the casino. More money means more chances of winning a lot of money! So get on Bovada and start collecting your winnings. .Go To Bovada!
BONUSES:
50% - $250 BONUS!
ACCEPTED IN:
No DE, MD, NJ, NV
| Rank | Casino | Highlights | Rating | Visit Site |
| --- | --- | --- | --- | --- |
| 1 | | 100% Up To $3,000 Read Review | | Visit Bovada |
| 2 | | 100% Up To $1,000 | | Visit Ignition |
| 3 | | 500% Up To $5,000 | | Visit Slots.lv |
| 4 | | 100% Up To $4,000 | | Visit Cafe Casino |
| 5 | | 200% Up To $2,000 | | Visit SlotoCash |
| 6 | | 200% Up To $1,000 | | Visit Cherry Jackpot |
| 7 | | 40% Up To $4,000 | | Visit Lucky Red |
| 8 | | 150% Up To $3,000 Read Review | | Visit Las Vegas USA |
| 9 | | 150% Up To $3,000 Read Review | | Visit Sun Palace |
| 10 | | 100% Up To $1,000 | | Visit CasinoMax |
| Rank | Sportsbook | Highlights | Rating | Visit Site |
| 1 | | 50% Up To $250 Read Review | | Visit Bovada |
| 2 | | 50% Up To $1000 | | Visit BetOnline.ag |
| 4 | | 50% Up To $1000 | | Visit SportsBetting.ag |
| 5 | | 50% Up To $1000 | | Visit MyBookie |
| 6 | | 50% Up To $300 | | Visit Xbet |
| Rank | Poker Room | Highlights | Rating | Visit Site |
| 1 | | 100% Up To $500 Read Review | | Visit Bovada |
| 2 | | 100% Up To $1000 | | Visit BetOnline.ag |
Online Casinos That Accept Pennsylvania Residents
Since there has been some instability and unpleasantness – including various crimes – surrounding the casinos in Pennsylvania (with those in Philadelphia getting the lion's share of negative press), online casinos have become a big choice for players in the state of Pennsylvania. If you are going to join these casinos, make sure you join only the most trusted casinos. We do need believe you should ever have to deal with a dishonest casino, and we can tell you that these are the best options you have available.
Note that while legal online casino gaming and sports betting is coming to land-based, in-state venues in Pennsylvania, your offshore options will often offer better odds on sports bets and lower limits on casino games, as they haven't got the same employment, property, and regulatory overhead that PA locales have to deal with. Much of those savings are passed along to the player, and it's always worth your while to shop lines and gambling terms between local and offshore books to guarantee you get the biggest bang for your buck.
Lucky Red Casino – The Top Pennsylvania Internet Casino!

How does a bonus of up to $4,000 on your first deposit sound? Well, Pennsylvania residents, that is exactly what you will get when you visit Lucky Red Casino. Pennsylvania online casino players can legally and safely sign up at Lucky Red and play hundreds of great slots and games. While Lucky Red doesn't offer sports wagering options to its tens of thousands of PA customers, the poker, slots, and table games on tap are second to none.
In addition to the massive welcome bonus, Lucky Red members can get into the black by taking advantage of several different daily and weekly bonuses as well, and the site has a points-based rewards program to give their customers even more perks and prizes. Lucky Red does online casino gaming right!
Slots.lv – The Bovada Of Legal Offshore Casinos!

Bovada is by far the most popular online sportsbook in Pennsylvania, and they have leant their expertise to make Slots.lv one of the most sought-after Internet casinos in the entire industry. Slots.lv, of course, isn't limited to just slots, although their slot machine selection and bonuses are second to none.
At Slots.lv, you can play video poker, tons of different table games (including roulette, baccarat, craps, blackjack, etc.), and enjoy all kinds of other unique, modern, and traditional gambling amusements. New PA members who sign up today can get a generous welcome bonus worth up to $5000 (redeemed across your first nine deposits), and Bitcoin/cryptocurrency users can get a bonus worth up to $2250 just for signing up! Cha-ching!
Online Sports Betting Sites That Accept Pennsylvania Residents
The legalities of online sports betting in the state of Pennsylvania is not something that you are going to have to worry about. If you decide to play with these offshore sportsbooks, know that you are not going to be limited by the law nor by the options available. Pennsylvania residents will find that there are plenty of sportsbooks out there, and we can guarantee that you will find at least one that fits your fancy.
The top online sports betting sites in PA are Bovada, SportsBetting, BetOnline, 5Dimes, BookMaker, and BetDSI. These have all been accepting Pennsylvania residents for decades, and they have more than a century of experience between them. For top-rated customer service, comprehensive betting boards filled with national and international sporting action, guaranteed payouts, and the best perks in the industry, these sites are all worthy of being added to your sports wagering repertoire.
Online Poker Sites That Accept Pennsylvania Residents
Poker players in the state of Pennsylvania will find that there are plenty of online poker rooms that allow PA residents to join and play for real money. If you decide that the land-based poker rooms in Pennsylvania are not what you want (or, more generally, simply too inconvenient to visit on a regular basis), then these live, offshore poker rooms are definitely something you will want to consider.
The best services out there for online poker are Bovada, BetOnline, SportsBetting, 5Dimes, BetDSI, and BookMaker, as all of these offer live-dealer poker and live rooms with real players to compete against. (Other casino-centric sites like Lucky Red or Slots.lv offer video poker aplenty, but for live poker, the sportsbook sites are the way to go.)
Bovada
Pennsylvania is certainly a big sports state, with teams like the Steelers, Eagles, Penguins, 76ers, and Nittany Lions. Bovada Sportsbook will field wagers on all of those plus more. Pennsylvania players can get a $250 bonus on a first deposit into Bovada, and can wager on a numer different sports.
Online Bingo Sites That Accept Pennsylvania Players
Bingo fans will find that online bingo is also an option for your gaming. Since bingo is one of the more entertaining forms of gambling online, you will want to stick to the biggest, best, most trusted online bingo halls. Bingo players will find that there are options available online, with Pennsylvania gamblers turning to the Internet almost exclusively for bingo. Most sportsbook sites offer some form of bingo or another, but for a dedicated bingo experience, the top service provider is Downtown Bingo, with 5Dimes' bingo section being surprisingly competitive, as well.
Downtown Bingo – The Internet's Biggest All-Bingo Website!
Downtown Bingo started out years ago as a dedicated bingo hall for online gamblers. However, it has grown over the years to include various casino table games and lottery amusements. That said, bingo is still the name of the game at Downtown Bingo (literally!), and the site offers by far the most different bingo products of any competing brand.
New PA members who sign up with Downtown Bingo today can take advantage of a generous Welcome Bonus worth up to 1500% of your initial deposit, and Downtown Bingo is the only gambling website that offers its players daily small-dollar deposit bonuses that are both generous to players and offer easy-to-meet rollover requirements. If bingo's your game, Downtown Bingo is your Shangri-La.
Is Online Gambling Legal In Pennsylvania?
Online gambling in Pennsylvania is 100% legal. Pennsylvania state lawmakers have not seen fit to pass legislation that prohibits or restricts using the Internet in order to place wagers or play casino-style games or poker games. There are no federal laws which prevent the usage of online gambling sites, either. With no laws standing in the way, it is safe to say that Pennsylvania residents who use online gambling sites are perfectly within their legal rights.
In fact, with the elimination of PASPA, online sports betting sites – and potentially even online casino sites – will soon be approved and regulated for in-state operation, meaning that PA residents will have even more places to play in the near future.
Are Online Casinos Legal In Pennsylvania?
As one of the more popular forms of online gambling, players ask us whether or not there are legal online casinos in Pennsylvania. Though these casinos are not licensed by the Pennsylvania Gaming Control Board, we can tell you that there is nothing we have seen that indicates that these offshore casinos are illegal. Nobody in PA has ever been cited, fined, or arrested for using offshore casinos of this kind, and you will certainly not be the first.
Whether or not PA implements local online casino operations in the future remains to be seen (though it seems quite likely), but even if they do, offshore options should still remain 100% legal and accessible for those living in Pennsylvania.
Is Online Sports Betting Legal In Pennsylvania?
If you want to bet on sports, you no longer have to travel to a neighboring state to do so. Pennsylvania has legalized sports betting inside its borders, and there is an online component in the works for the local casinos that operate these sportsbooks. However, if PA residents wish to wager online right now, there are several online sportsbooks located overseas that accept folks from the Keystone State, and they all offer robust and direct emulations of Vegas-style sports betting. Best of all, these sites are 100% legal to use for all those living in Pennsylvania.
Can I Bet On The Steelers / Eagles To Win The Super Bowl Without Going To Las Vegas?
Absolutely! What you are looking for is commonly referred to as a futures bet in the sports wagering world. This is a very popular form of betting, especially during the off-season, and now you don't need to give your buddy $50 and hope he actually puts it on the Steelers or Eagles when he goes out to Vegas next month to get in on the action. With online sportsbooks like Bovada, SportsBetting, and others, you can get updated Super Bowl odds for the Steelers or Eagles every week of the season, plus they have conference and division futures odds, too, which often offer great values.
Bovada, SportsBetting, BetOnline, 5Dimes, BetDSI, and BookMaker accept all residents in the Keystone State, so there is no need to worry about being turned away. Plus, these sites all have wager limits for every bankroll, making bettors of all financial means able to maximize their payouts. If you ever feel super confident and want to raise your limits, just contact your site's cashier service.
Is Online Poker Legal In Pennsylvania?
While the poker rooms in Pennsylvania have grown to be fairly large, they are still lacking in a few aspects. This includes the lack of tournaments available 24 hours a day, which is one of the main reasons players turn to online poker above anything else. Online poker is completely legal in Pennsylvania, and all the top sports betting sites offer comprehensive poker rooms, daily tourneys, valuable perks and bonuses, and live dealers for the ultimate poker experience.
Online Horse Racing Betting Sites That Accept Pennsylvania Residents
Online horse racing betting sites that accept Pennsylvania residents are both legal and convenient. Pari-mutuel wagering is legal in the state, and has been for ages. Finding your way to a track every time you wish to place a bet is unrealistic, however, and this doesn't even address the issue of betting on races that are held in different states (i.e. simulcasts).
Pennsylvania residents will find the largest selection of legal horse racing betting options at online racebooks. These sites have lines on races being held in the US as well as around the world, and they are always open to residents of the state of Pennsylvania. The best online racebooks, yet again, are actually located at the top Internet sports betting shops. This means that one account at a site like Bovada or SportsBetting will let you gamble on the ponies, enjoy countless casino games, play poker, and bet on sports.
Funding Your Online Gambling Account If You Live In Pennsylvania
If you live in Pennsylvania, you have a number of options when it comes to funding your online gambling account. Some methods, like bank wires or credit cards, might be declined under a federal banking regulation called the UIGEA (or Unlawful Internet Gambling Enforcement Act of 2006, which is strictly related to the US financial industry). This law aims to prevent certain payment systems from being used to process known online gambling transactions, and sometimes it can cause your card or wire transfer to be declined. If this happens, relax. It doesn't mean you're in trouble, just that you might need to find a new deposit method. Here are the five best ways to fund your online gambling account if you live in Pennsylvania:
Prepaid Card – This acts identically to a credit or debit card, but doesn't have to be processed by the bank.
Bitcoin – As its own currency, Bitcoin doesn't fall under the UIGEA and is perfect for deposits that need to be made very quickly.
Money Order – It takes a bit longer to credit your account, but money orders are a reliable way to always fill your account.
Check – Another method that takes a little longer, checks can be made out for large amounts. Checks are very reliable, but the time they take to clear means that they are slowly falling out of favor with the online betting public.
Person To Person – This is a money transfer service that allows you to fund your account within a few hours safely and discretely. P2P transfers can be done at physical terminals or through online portals, and they are powered by known brands like MoneyGram and Western Union.
Mobile Gambling Apps In Pennsylvania
When looking or an online gambling site, one of the main things you should keep an eye out for is if they have a mobile gambling option. The last thing you want is to fall in love with a site and then realize it'll have you chained to your computer every time you want to make a bet. The sites on this page all have corresponding mobile betting sites that allow you to do everything you would on the computer from your smartphone or tablet.
All of the industry's top mobile sites are compatible with any operating system, so you don't have to worry about not being able to access them. If you have an iPhone, iPad, Android phone, Android tablet, Amazon Fire device, Windows Mobile device, or even a Blackberry, you can wager via your favorite betting sites' streamlined mobile interfaces. Anything with a modern web browser should do the trick!
Pennsylvania Gambling FAQ's
How Do I Get Started?
Getting started is the easiest part. All you need is your name, your email address, and the ability to click submit. You'll need to verify your account through your email, and then you'll be set to go. Give the sites a spin before you start funding your account, or fund them right away and get straight to betting. Either way, it only takes a few moments to get started.
Can I Really Win Real Money?
Yes, you can. Winning real money is the whole point of using these sites. Once you fund your account, the money you're playing with is as real as if you had taken cash to a casino or racetrack. Withdrawals can be requested anytime, but they are always subject to rollover requirements of at least 1X (which is the industry standard for deposits). If you accept deposit bonuses, the rollover requirements will generally jump to between 5X and 40X, depending on the aspects of the sites you're using. These sites oftentimes host contests and tournaments as well, in order to allow you the opportunity to win extra money.
Are Online Gambling Winnings Taxable?
It is our opinion that gambling winnings are taxable and that you should always declare the full amount of the money you win online. There is no way for the IRS to track what you win, but if you are ever audited or if your finances are looked into, the penalty would most definitely be worse than if you had just paid the taxes in the first place.
Can I Bet With Bitcoin?
Betting with Bitcoin is a perfectly acceptable way to wager. Online gambling sites have recently been jumping on the bandwagon when it comes to Bitcoin, enjoying the convenience it provides its players with. Deposit limits for Bitcoin are up to $25,000 per transaction, while limits for withdrawal are up to $15,000. Betting with Bitcoin is quickly becoming a great method for casual bettors and expert high rollers alike.
How Safe Is Bitcoin For Wagering On Sports?
Bitcoin is an extremely safe banking option when it comes to wagering on sports. Online sportsbooks that accept Bitcoin will convert the funds for you, only needing your Bitcoin wallet address for the transaction to finalize. This keeps your financial information private, providing a safe option for bettors who prefer not to use credit cards or mail in a check.
Will I go to jail for online gambling in Pennsylvania?
We have never heard of an arrest over gambling online in the state of Pennsylvania. If you want to gamble online, you should not fear being arrested. The chances of being arrested for gambling online are infinitesimal, so we can assure your safety while you play. After all, it's totally legal to wager online in Pennsylvania, so there's nothing to arrest you for!