Legal Online Gambling For South Carolina Residents
South Carolina is one of the most restrictive states in terms of gambling, as they have even gone as far as to ban every game involving cards and dice. The same restrictions extend to online gambling, where residents or visitors to the state only have limited options. If you are looking to play for real money, you will find very few land-based options. This is because South Carolina has stayed true to its archaic and conservative gambling laws that were instituted over 200 years ago.
South Carolina government has shied away from the wave of betting legislation sweeping the country, be may be open to hearing some new proposed bills in 2021. In the near future, the best way to bet online in South Carolina is through the legal international gambling sites we feature on this page. These sites are completely legal to use in SC, and have been serving customers in the state for years. This page will go over all of the ins and outs of SC law and how to bet safely in the state.
NFL Betting In South Carolina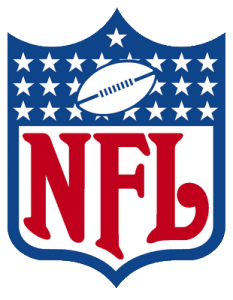 The popularity of the NFL stretches across every inch of America and this includes South Carolina. Even though there isn't a home team here in South Carolina, fans still have their favorite teams they like to bet on. With the limited options in SC, bettors' best option is the international online sportsbooks like Bovada and BetOnline. These sites are perfectly legal to use, and operate with millions of dollars in NFL bets every year. There is nothing to fear when using these sites, as they are outside of the jurisdiction of US law. While that may sound intimating, these sites have been used by SC customers for years without any penalty. These sites are the best options for sports bettors in SC.

Online Gambling Age For South Carolina Residents
When it comes to gambling, you will find that there are a few options at your disposal on a stateside basis. You will find that there are age requirements in place regardless of the lack of land-based gambling. If you are 18, then you can play bingo and the lottery. SC has racetracks, but even pari-mutuel horse racing betting is rarely legally offered in the state.
All that said, you only need to be 18 to sign up at any of our listed casino and sports betting sites. However, just keep in mind that while you won't be breaking any laws signing up underage, if you join these services before your 18th birthday, your account will be permanently banned and your money – including any unclaimed payouts and account balances – will be confiscated without recourse. (The same is true for making duplicate accounts at the same gambling website, which is 100% forbidden.)
South Carolina Online Gambling Laws
The laws regarding online gambling in South Carolina are fairly limited, solely because the legislature has yet to cover online gambling. The lack of a law related to online gambling laws essentially means that you have no real adversity when it comes to online gambling. We have looked over the laws in the state of South Carolina, and we can tell you that the rules are not going to cover anything other than land-based gambling. With this reality, there is nothing that you will have to deal with outside of simply participating in the games you wish to play. For more information re SC gambling laws, you can review Title 16 (16-19-10 et seq.) here and Title 32 (32-1-10 et seq.) here.
Gambling Sites That Accept South Carolina Residents
South Carolina's residents have access to a number of different options when it comes to the gambling sites available. We have looked into hundreds of gambling sites open to residents of the state, encompassing many types of online gambling. We have found that play can take place through online sportsbooks, casinos, poker rooms and even bingo, and we are sure that you will find an acceptable gambling site that is fully capable of offering you a lot of winnings. Check out the below list of the best 2021 online gambling websites for South Carolina.
Bovada: Full Betting lines FOr Clemson And USC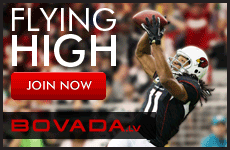 Bovada is gambling perfection in our eyes, as they have always delivered a fair and safe experience. Bovada offers their players a fairly large number of options when it comes to gaming, as they have not contented themselves with just one type of game. Poker, casino games and sports betting alike can all be found by way of the Bovada. They have several bonuses for their poker room, their sportsbook, and their casino/poker games. They also offer racebook rebates for fans of the ponies. However, one place Bovada really shines is college football betting. Every week during the season, Bovada will not only have lines on the Clemson Tigers and South Carolina Gamecocks, they'll have lines and props on just about every DI matchup on the schedule. And best of all, thanks to their mobile betting portal, you can wager from your iPhone or Android without ever having to excuse yourself from the tailgate party!
At Bovada, deposits can be made very easily, as they accept a large number of methods. Wire transfers are available for instant deposits, while they also accept Visa, Mastercard, and American Express for fairly easy deposits. Lately, however, Bitcoin and Bitcoin Cash have become the most convenient and popular deposit (and withdrawal) methods at the site. In the end, Bovada is one of the most trusted gambling sites online, and we can promise that you will never have any trouble playing with their service. South Carolina residents who join Bovada now can get a $250 sportsbook welcome bonus on their first deposits, all with the industry's best 5X rollover rate! Go To Bovada!
BONUSES:
50% - $250 BONUS!
ACCEPTED IN:
No DE, MD, NJ, NV
SportsBetting: College Football Odds For All Conferences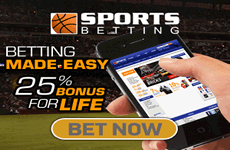 South Carolina has a rich history and some of the best myths. "Messie" is purportedly the cousin of "Nessie," the Loch Ness Monster. Sightings of this mysterious and aloof creature started in the 1980s, and ever since, he (or she) has scammed many a Scotsman out of about tree fiddy. Don't be scared though, it's just a myth – your $3.50 is safe at SportsBetting. SportsBetting is, in many NCAA football fans' opinions, the best overall gambling site for South Carolina residents. Tens of thousands of people in South Carolina have already joined SportsBetting, and signing up is free, fast, and easy. Competitors are green-eyed monsters when they see all the features, bonuses, and perks SportsBetting provides for its players. The Appalachian Skunk Ape in particular is exceedingly jealous.
Let's feed the beast some more and go over in some detail what SportsBetting has to offer. If you love sports, SportsBetting has a sportsbook that is constantly updated with real-time odds and events. Use the sportsbook's mobile and in-game betting features and receive rewards and other benefits for doing so. Active poker players that like professional, classy games of chance will hit the felt hard when they join SportsBetting's online poker lobby. Weekly tournaments with pots starting at a few thousand dollars and going all the way up to six figures make SportsBetting the community you want to play your cards in. You can also let out your inner monster with cool slots like Greedy Goblin, House of Fun, and Under the Bed. The nature of the beast that is SportsBetting is to give each player a gaming experience that they will never forget. Go To SportsBetting!
| Rank | Casino | Highlights | Rating | Visit Site |
| --- | --- | --- | --- | --- |
| 1 | | 100% Up To $3,000 Read Review | | Visit Bovada |
| 2 | | 100% Up To $1,000 | | Visit Ignition |
| 3 | | 500% Up To $5,000 | | Visit Slots.lv |
| 4 | | 100% Up To $4,000 | | Visit Cafe Casino |
| 5 | | 200% Up To $2,000 | | Visit SlotoCash |
| 6 | | 200% Up To $1,000 | | Visit Cherry Jackpot |
| 7 | | 40% Up To $4,000 | | Visit Lucky Red |
| 8 | | 150% Up To $3,000 Read Review | | Visit Las Vegas USA |
| 9 | | 150% Up To $3,000 Read Review | | Visit Sun Palace |
| 10 | | 100% Up To $1,000 | | Visit CasinoMax |
| Rank | Sportsbook | Highlights | Rating | Visit Site |
| 1 | | 50% Up To $250 Read Review | | Visit Bovada |
| 2 | | 50% Up To $1000 | | Visit BetOnline.ag |
| 4 | | 50% Up To $1000 | | Visit SportsBetting.ag |
| 5 | | 50% Up To $1000 | | Visit MyBookie |
| 6 | | 50% Up To $300 | | Visit Xbet |
| Rank | Poker Room | Highlights | Rating | Visit Site |
| 1 | | 100% Up To $500 Read Review | | Visit Bovada |
| 2 | | 100% Up To $1000 | | Visit BetOnline.ag |
Online Casinos That Accept South Carolina Residents
We have come to the conclusion that online casinos are some of the more profitable gambling sites. However, there are some online casinos that are not worth using, particularly because they are less than trustworthy in their operations. That said, we've separated the wheat from the chaff in order to deliver only the sites that offer the most impressive games, bonuses, features, and payouts. In the end, you will find some of the best gambling sites to ever be introduced when you go with services like Lucky Red, Slots.lv, BuzzLuck, Old Havana, AllStarSlots, Aladdin's Gold, and other top online casinos.
Online Sports Betting Sites That Accept South Carolina Residents
Sports betting is no longer something that has been sequestered to the depths of Nevada. But while the Professional and Amateur Sports Protection Act (PASPA) has been overturned by the Supreme Court, it will be ages before SC gets local, land-based sports betting open to the public. But during the wait, you can just jump on your computer and begin participating in some of the most comprehensive and value-related odds ever. If you decide to join up with our favored sports betting sites, you will be treating yourself to the most impressive sets of bonuses, odds, promotions, and financial options anywhere. The top sportsbooks for SC residents are international sites like Bovada, SportsBetting, BetOnline, MyBookie, and XBet. All of these sites are perfectly legal to use and have been serving US customers for years.
Online Poker Sites That Accept South Carolina Residents
We don't have any dedicated poker rooms on our list, but we can tell you that there are several options that will provide you with an easy way to play your favorite card game. South Carolina's gambling options will offer you a number of variants of poker, all to simplify the whole affair of playing these most famous games. If you decide to stick to the poker rooms we have found, you will never be subjecting yourself to anything less than excellence.
For the most part, if you want to play live poker with a real dealer and against real players, you will need to stick with the above-mentioned sportsbook sites. However, if you would rather go it alone and Zen out with some themed video poker, then casino-centric sites like Slots.lv and Aladdin's Gold are more up your alley. Regardless of which route you choose, you're sure to have a great time.
Online Bingo Sites That Accept South Carolina Players
Bingo halls can be found in the state of NC, but not for the real money play that these gambling sites have shown us. If you decide to stick to the gambling choices we have to show you, you will not have to worry about anything other than getting the perfect card and playing within the confines of your bankroll. The best all-in-one site that offers bingo is 5Dimes, but for a truly dedicated bingo experience, Downtown Bingo is the Internet's most popular, bonus-filled bingo hall anywhere.
Is Online Gambling Legal In South Carolina?
Having found no law that has imposed a real ban on online gambling, you will not have to worry about this form of gambling being illegal. South Carolina residents have full access to a number of different options for gambling, all because there is no legislation that has banned online gambling. We do not want our readers to have to worry about getting in trouble, as this is simply not a problem.
There aren't any actual South Carolina online gambling laws because none of them mention the online aspect at all. That being said, South Carolina is home to a pretty powerful political figure in United States Senator Lindsey Graham, and Graham is very outspoken in his criticism of online gambling. But criticism of the act doesn't make it illegal as far as state laws are concerned, and there are no federal laws that prevent gamblers from playing at online gambling sites. Want proof? Just consider that hundreds of thousands of SC gamblers wager over the Internet every year, and nobody has ever been arrested for using these sites.
Are Online Casinos Legal In South Carolina?
While there are no casinos inside the borders of South Carolina, you will find that there are no problems to be encountered when you decide to play the online casinos. These casinos offer their players a full-blown gambling experience, such as those found in live casinos in Las Vegas or Monte Carlo. While you will not have the social aspect found in a live casino, you will still have plenty of options for exciting real-money play.
Is Online Sports Betting Legal In South Carolina?
While there are ways to bet on sports online in South Carolina, the state is strictly against bringing in sponsored sportsbooks to the state. Despite the success of states like Mississippi, SC lawmakers have barely teased the idea of legal state-sponsored sportsbooks coming to the state. In 2021, there is a glimmer of hope, as lawmakers are expected to at least discuss the notion in Senate and House proposals. How far the discussions get is another issue.
It is possible that pressure from the pandemic to make up lost cost could push South Carolina to legalize sports betting. There are huge numbers coming from states like New Jersey that have fully embraced the repeal of PAPSA to bring sponsored sports betting into the fold. Whether or not SC officials decide that it is right for them will be a hard decision, but an important one. In the meantime, bettors in the state can still access all of the international betting sites we feature on our page. These sites are legal to use and will provide you with top-notch sportsbook experience as soon as you sign up.
Where Can I Bet On The Gamecocks? The Clemson Tigers?
South Carolina residents love college football and support their programs to the end. And even if Tigers fans and Gamecocks fans don't see eye to eye on many issues, we think they would all be on board for betting at Bovada. Bovada is a leader when it comes to making wagers on college football games, and that includes South Carolina and Clemson matchups. This site has one of the best deposit bonuses to help you get the most from your initial bankroll, plus it has some friendly payout methods which always work quickly and reliably. Players get payouts quick and can make deposits even quicker thanks to being able to credit cards, debit cards, and cryptocurrency (Bitcoin) options. You'll never have to miss a Saturday of betting on the Clemson Tigers or the South Carolina Gamecocks when you go with Bovada!
Is Online Poker Legal In South Carolina?
While home poker games have been raided in the past (albeit typically for reasons other than social gambling), residents of South Carolina will find that players can easily play poker online without having to worry about the risk of criminal infractions. Residents of South Carolina can very easily play the game of poker across a wide range of different variants, all by logging in at these online poker rooms. Even if the games involve cards, we have found no evidence suggesting that online card rooms violate the law.
Online Horse Racing Betting Sites That Accept South Carolina Residents
All of the online horse racing betting sites that accept South Carolina residents provide their players with a betting experience that is unlike any other. You don't have to travel to a track and waste hours of your time; all you do is sign up for an account, enter a deposit amount and start betting on the ponies. You are offered lines on events and tracks all over the United States including the Kentucky Derby at Churchill Downs, the Preakness Stakes at Pimlico, and the Belmont Stakes at Belmont Park, also known as the Triple Crown series.
The online racebooks at sites like Bovada and SportsBetting have wager types of all kinds, from straight bets to exotics and props, and their customer service is unmatched. It's really a no-brainer to sign up with an online horse racing betting site in South Carolina.
Can I gamble on Horse Races in South Carolina?
You can sometimes gamble on horse races in South Carolina. In fact, their Springdale Race Course is used for the Carolina and Colonial Cups. There are limited hours at the venue, and the ponies don't run there year-round, so if you are looking for a more consistent option, then online racebooks should be the way to go. You get even more gambling opportunities, and all from the comfort of your own home.
Are There Mobile Gambling Apps In South Carolina?
Not only are mobile gambling web apps available in SC, but mobile gambling in South Carolina is one of the more popular ways to wager in the state. Because there are so few gambling options in the state, it's a lifesaver to be able to pull up out your iPhone, iPad, or Android device and place wagers at your favorite offshore online betting sites.
South Carolina Betting FAQ's
Do Bitcoin Sportsbooks Have Odds For All Major Sports?
Bitcoin sportsbooks are no different from any other sportsbooks, so yes, they have odds on all major sports from professional leagues to collegiate sports. All of the top sportsbooks mentioned above accept Bitcoin, as do the casinos. Bitcoin is the online gambling industry standard!
How do I open a sportsbook account?
Setting up and opening a sportsbook account is a pretty easy process. All you have to do is plug in some personal information like your contact info and a photocopy of your driver's license. After that, once you deposit some money, you can begin your wagering experience. The whole process only takes a couple of minutes.
How can I change or cancel wagers?
You can't. Never submit a bet unless you are absolutely certain you wish to make the wager in question. Once you submit your gambling ticket, that's it. You also can't cancel live betting wagers, but you can use them to counteract a bad wager. So if you regularly second-guess yourself, this may be the way to go.
Will I go to jail for online gambling in South Carolina?
Residents of South Carolina have very little to worry about when it comes to online gambling in their state. South Carolina's government has never prosecuted any players in the state, as there is no law that could realistically be used to prosecute anyone for gambling online. For now there is nothing that you have to worry about when it comes to gambling, as no law can be used against you.