Legal Online Gambling For South Dakota Residents
The legal online gambling landscape in South Dakota is going through a period of change, for the better. Despite online gambling not being available at the state-sponsored level, South Dakota residents still have ways to bet online, and have a lot to look forward to in the future. Lawmakers have just approved legal sports betting, and the laws are generally favorable toward online gambling – allowing online horse racing betting already. These changes show a pattern of positive development in the state that could bring online gambling in full soon. In addition to showing you the statutes related to gambling on the Internet, we are also going to show you the actual locations where you can gamble, as there are various sites that accept players from the state of South Dakota.
NFL Betting In South Dakota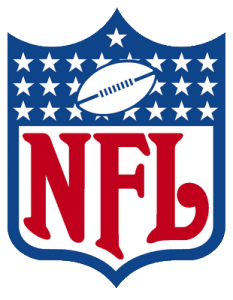 NFL betting in South Dakota is always one of the best things to partake in during the Fall. Now, South Dakota bettors will have more options to bet on the games than ever before. With state-sponsored sports betting getting the green light in November of 2020, physical sportsbooks are expected to be set up by "late 2021". Whether that means they will be available for the kickoff of the 2021 NFL season remains to be seen. In case they are not available, bettors in SD can still log on to the international online sportsbooks for all their NFL betting needs. Sites like Bovada and BetOnline are perfectly legal and safe options for bettors in South Dakota.

Online Gambling Age For South Dakota Residents
South Dakota's online gambling age in 2021 will depend on what you are trying to gamble on. Before you start trying to gamble on the Internet, you will have to keep in mind that there are actually strict gambling age restrictions in place. If you decide you want to gamble, you have to be 18 for lottery play, bingo games, and the race tracks. For casinos and poker rooms, you have to be at least 21 to play. Of course, if you opt to use online solutions for all these activities, you only have to be 18 years old to sign up at your site of choice and place your wagers.
South Dakota Online Gambling Laws
South Dakota is on the edge of a breakthrough in the online gambling market. While the laws have been unkind to online gambling over the years, there are cracks in the armor. There are over 20 casinos located in the town of Deadwood, but none of these are allowed to have online extensions under current rules. The only exception to the prohibition on online gambling in South Dakota is online pari-mutuel horse race betting. This opened the door for discussions of legal sports betting to hit the table in November of 2020. Sports betting was passed and is now set to arrive in the state by late 2021.
In the meantime, SD residents can still legally gamble online via international online casinos. The (*online gambling laws https://www.legalgamblingusa.com/online-gambling-laws.html *) in South Dakota state that it is illegal to operate a gambling business over the Internet. That having been said, there is very little to indicate that online gambling is illegal for the player. By the wording of the law, you can play all you want as long as you are not the one taking bets, hosting a casino, or offering poker games on the Internet.
We are not attorneys, so we cannot actually tell you if we are correct in our interpretation of the laws, but this notion – coupled with the fact that nobody has ever been arrested or even cited for online gambling in the state of South Dakota – should put your mind at ease regarding the legalities of online sports betting and casino gaming in general. To see for yourself, you can check out Chapters 22-25 and 22-25A of the South Dakota Codified Laws.
Gambling Sites That Accept South Dakota Residents
Even with the current law changes, there are plenty of gambling sites that accept residents of South Dakota, and we can tell you that all of our options are at the pinnacle of quality. We do not present our readers with low-quality options. Provided you do not step outside of the sites we have recommended, you should not have to worry about being ripped off or otherwise cheated. The top gambling sites for SD residents come in two flavors: sportsbook-oriented and casino-oriented.
The sportsbook sites tend to be all-in-one solutions, offering everything from sports betting, casino gaming, and poker to horse racing betting, lotteries, bingo, and more. These include sites like Bovada, SportsBetting, BetOnline, MyBookie, and XBet.
The other option is to go with a casino-style site. Typically, these sites – like Lucky Red, Slots.lv, Aladdin's Gold, BuzzLuck, and Manhattan Slots, to name a few – only offer video poker and table games. However, their selection of these specific game types is generally much higher than you'll find at the sportsbook sites. Between all these choices, of course, you will never run out of unique gambling opportunities.
Bovada: The Widest Selection Of Betting Options Online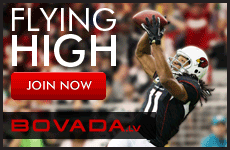 With competition everywhere and gambling expanding in South Dakota, Bovada still finds ways to makes sure it is the one the best online casino betting sites there is. A lot of sports fans are usually here placing their wagers or their favorite players or favorite teams. Even with such a big crowd of sports fans Bovada also has an online casino that some of these sports fans are inquired about. With slots and blackjack games, this online casino gets a lot of hits. So many hits, that they also have a live dealer of the bettors choice. This is a plus for Bovada because it brings in more players from everywhere. Now players who want to bet on sports and be in a casino can do all that on Bovada. Go To Bovada!
BONUSES:
50% - $250 BONUS!
ACCEPTED IN:
No DE, MD, NJ, NV
SportsBetting: No Need To Go To Las Vegas When You Can Bet Now!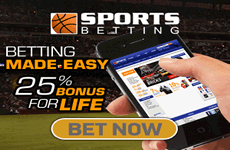 Mount Rushmore is in Keystone, South Dakota, and features the 60-foot sculptured heads of four United States presidents (as they ironically overlook Indian land). 90% of the carving was done using dynamite, which removed about 410,000 tons of rock from the mountain. That's what I call having a blast! Another way to have a blast is to use one of South Dakota's best overall gambling sites, SportsBetting. At SportsBetting, South Dakota residents can legally bet on all their favorite things like sports, horse races, poker, and tons of casino games. SportsBetting is totally dynamite, and it blasts all its other competition to smithereens!
Let me tell you about SportsBetting's banking options. They provide several ways to make a payment and always protect your personal information. Credit card deposits are generally the most popular, and SportsBetting accepts all major creditors like Visa, MasterCard, American Express, Discover, etc. Other payment methods include checks, money orders, person-to-person transfers, bank wire transfers, and many more. Bitcoin and other cryptocurrencies (Bitcoin Cash, DASH, Litecoin, and Ethereum) are also supported.
You can cash out your earnings in just as many ways, except because of the federal Unlawful Internet Gambling Enforcement Act (UIGEA, 2006) banking regulations, direct transfers to credit cards are no longer an acceptable payout method. Here are other acceptable ways to get your money: Cash out your winnings via a person-to-person transfer, check by courier, a bank wire transfer, Bitcoin, and other cryptos. First-time SD members are eligible to receive a number of bonuses, with the most popular being the site's 50% welcome bonus worth up to $1000. Like Mt. Rushmore, go big or go home, right? Go To SportsBetting!
| Rank | Casino | Highlights | Rating | Visit Site |
| --- | --- | --- | --- | --- |
| 1 | | 100% Up To $3,000 Read Review | | Visit Bovada |
| 2 | | 100% Up To $1,000 | | Visit Ignition |
| 3 | | 500% Up To $5,000 | | Visit Slots.lv |
| 4 | | 100% Up To $4,000 | | Visit Cafe Casino |
| 5 | | 200% Up To $2,000 | | Visit SlotoCash |
| 6 | | 200% Up To $1,000 | | Visit Cherry Jackpot |
| 7 | | 40% Up To $4,000 | | Visit Lucky Red |
| 8 | | 150% Up To $3,000 Read Review | | Visit Las Vegas USA |
| 9 | | 150% Up To $3,000 Read Review | | Visit Sun Palace |
| 10 | | 100% Up To $1,000 | | Visit CasinoMax |
| Rank | Sportsbook | Highlights | Rating | Visit Site |
| 1 | | 50% Up To $250 Read Review | | Visit Bovada |
| 2 | | 50% Up To $1000 | | Visit BetOnline.ag |
| 4 | | 50% Up To $1000 | | Visit SportsBetting.ag |
| 5 | | 50% Up To $1000 | | Visit MyBookie |
| 6 | | 50% Up To $300 | | Visit Xbet |
| Rank | Poker Room | Highlights | Rating | Visit Site |
| 1 | | 100% Up To $500 Read Review | | Visit Bovada |
| 2 | | 100% Up To $1000 | | Visit BetOnline.ag |
Online Casinos That Accept South Dakota Residents
While South Dakota continues their evolution into the sports betting world, the best way to play online casino games is through international sites. The best online casinos for SD residents are sportsbooks like Bovada, BetOnline, 5Dimes, MyBookie, XBet, and SportsBetting, and other top casino sites include the likes of Lucky Red, Slots.lv, Old Havana, and many more. It is likely that the casinos in Deadwood could receive online betting in the near future, but that is not the case just yet.
Online Sports Betting Sites That Accept South Dakota Residents
South Dakota just approved state-sponsored sports betting in 2020 and is set to bring it active in 2021. Now, they have not yet approved online sites for sports betting. This will likely come in the future as major retailers move into the state and attach themselves to casinos in the state. In the meantime, residents can still bet on all their favorite teams and sports at the international online sportsbooks. Sites like Bovada, BetOnline, MyBookie, SportsBetting, and XBet are all legal online sports betting sites that accept South Dakota residents.
Online Poker Sites That Accept South Dakota Residents
If you want to play online poker, you will find that the options are nearly limitless. You will be able to play every form of poker available, whether you're gaming in the live poker rooms, at a private table, or enjoying video poker solo. Even if the number of poker rooms has dwindled over the years, you will find several acceptable options on our list.
As a general rule, those looking for live poker with real dealers and actual competitors can find such at the sportsbook sites. Those looking for a huge, varied selection of video poker, however, would do better to stick to the casino-oriented sites on our list.
Online Bingo Sites That Accept South Dakota Players
Bingo is another form of gambling that has not been left out of the loop. If you decide that bingo is the type of gambling you want to enjoy online, you will find that we have tested various sites for our readers. We only take the best options into our midst, and we can assure you that our favorite bingo halls are totally legitimate, easy to learn, and simple to access. Of the main sites, 5Dimes offers the best bingo experience, but if you're a die-hard fan of the game, you'll definitely want to check out the Internet's number-one bingo hall, Downtown Bingo.
Is Online Gambling Legal In South Dakota?
In the state of South Dakota, online gambling is not yet regulated at the state level but is available through international sites. SD is unlike most other states, as they have updated their laws to include a section about gambling on the Internet. However, when looking at the South Dakota Codified Laws, you will find that their Internet gaming laws are limited in reach to the operators and bookies of these services, not the individual players. Online gambling is thus the safest way for SD residents to gamble within the state, and it's completely legal, as offshore sites are not beholden to US laws.
To reiterate: The gambling websites that we recommend are not operated in the US, meaning they are not subject to any US restrictions on their operations. The featured sites here are all regulated and can legally accept players from SD and all over the United States. When you use a site like BetOnline or Bovada, you know that you are using a reputable gambling website and that gambling with them is 100% legal.
Are Online Casinos Legal In South Dakota?
Gambling in online casinos is not a crime unless you are the actual operator of the casino itself. Provided you are not the owner or employee of the casino, you are able to play without any problems. The laws of Chapter 22-25 are fairly confusing, so you may want to consult a local legal expert if you aren't confident in your understanding of them.
Which Online Casinos Are Best For South Dakota Players?
This is like asking us which is better, Mount Rushmore or the Crazy Horse Memorial. Both are awesome, and you can't go wrong with either because they each have their unique qualities that make them great. See the point we're making? All the sites we list on this page are just like that, but if you want us to pick one or two, we'd have to go with Slots.lv or High Noon Casino, particularly because of the latter's western theme along with it having one of the few no-deposit bonuses that South Dakota players can claim (see review). But again, you really can't go wrong with the sites we list here. However, if you go outside of this list, check and make sure that the particular online casino you choose meets the same rigorous guidelines that we require from our recommended sites.
Is Online Sports Betting Legal In South Dakota?
Online sports betting is likely on its way to South Dakota in the near future. Physical sportsbooks were just legalized in November of 2020, and will be available in late 2021. This is likely to lead to big-name sports betting brands moving into the state. In the meantime, legal online sports betting in SD is available through international online sportsbooks. Sports bettors who want to play the odds will find that the options are many and various. If you want to bet on sports, you will have no trouble actually joining these legal gambling sites, as they are all completely legitimate, safe, and legal to use.
Is Online Poker Legal In South Dakota?
If you decide to play poker on the Internet, you should be aware that the laws also apply to this form of gaming. While you are not entitled to be in the business of gambling with a license, you should have no problems actually participating in your favorite poker games online. Don't just call, raise!
Online Horse Racing Betting Sites That Accept South Dakota Residents
All of the top-rated online horse racing betting sites on our list accept South Dakota residents. When you use an online racebook, you get the best horse betting odds anywhere and virtually unlimited opportunities to win. Sites accept both straight and exotic horse bets, plus you can receive rebates on all of your wagers. When you join an online racebook such as Bovada or 5Dimes, you have instant access to major Thoroughbred and harness races from all over the USA and internationally. Other sites that are currently accepting SD horse players are BetOnline, SportsBetting, BookMaker, and BetDSI.
South Dakota Legal Gambling FAQs
Which site should I sign up with?
When determining which site to sign up with, it all comes down to personal preference. You should choose a site that meets your financial needs with banking options and betting limits. It is also important to consider if you want a site with big bonuses, or one that you can just place a few bets and make a quick withdrawal. Always look at what sports are offered, or if they have your favorite casino games. There are numerous gambling sites that you can pick from, but join the sites that offer the factors that are most important to you.
How many betting sites can I use?
You can use as many betting sites as you want, and using more than one site is actually encouraged. You can use different online casinos to find a wider variety of slots and table games, or better bonuses. Sports bettors can especially benefit from multiple sites when it comes to line shopping for the best value. While one site may have MLB 5-cent overnight moneylines, another may have the best NHL betting lines. You can be a member of an online casino and a sportsbook or racebook at the same time, or even open accounts at two or more different sportsbooks.
The one caveat here is to never, under any circumstances, open two accounts at the same site. This will cause your accounts to be flagged and permanently suspended, and you will lose your entire bankroll.
How Do I Add Money To My Online Gambling Account?
You can add money to your online account and start wagering in less than 15 minutes. To start, you will need to visit the 'Cashier' page of the gambling site to see your deposit options. Standard methods include credit cards, bitcoin, checks, and money orders, though this will differ by site. There will also be minimum and maximum amounts specified for each method. The majority of deposits are completely free of any additional fees.
The most reliable way to make deposits at any site is bitcoin. Bitcoin is fast, reliable, and the limits usually range from $20 to $25,000. No need to enter banking account information, just send your bitcoins directly from your wallet to the BTC address provided by the cashier. Within minutes, your account will be credited and you can begin playing.
Will I go to jail for online gambling in South Dakota?
No, you will not go to jail simply for gambling online in South Dakota. We have never once heard of anyone getting arrested or even fined or cited for online gambling in South Dakota, so you should not start worrying about this being a crime. Provided you take our advice, all you have to worry about is your next hand, your next spin, and your next wager.