Legal Online Gambling For Tennessee Residents
Tennessee's gambling industry is dismally lacking – there are no commercial nor tribal casinos in operation in the state whatsoever. Still, it is possible to gamble freely in TN, and we are here to explain to you how you can actually throw the dice, draw the cards, spin the reels, and engage in any other form of gambling inside the state. Yes, your options are unlimited if you simply have access to the Internet. We have decided to look into the legalities of online gambling in Tennessee in order to deliver the information required for you to safely and legally participate in all of the popular forms of gambling. If you want to gamble online, we can only recommend you keep reading.
NFL Betting In Tennessee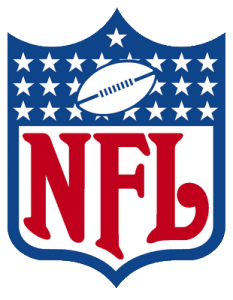 The Tennessee Titans have proven they can get the the AFC Championship and shock the NFL world. They exceeded expectations that many experts had for them. This is why fans of the Titans love to bet on them and this is a perfect time for bettors to play big money on the Titans at online sportsbooks. There will be many NFL games this season so bettors will be ready to put down anything to be profitable in many ways with this year. These online sportsbooks will have all betting options for players to pick from and that means more money can be won!
Online Gambling Age For Tennessee Residents
Age requirements are bound to gambling, and this is the state of affairs in Tennessee. If you want to play bingo, you will have to be 18 years of age. If you want to play the lottery, you will also have to be 18. You will find that you can also join up with online casinos, online poker rooms, and online sportsbooks if you are at least 18 years of age.
However, please note that while it is not illegal to sign up at these services under the age of 18, doing so violates their terms of service, which means they will confiscate your funds and lock your account permanently. Gambling underage – legally or otherwise – simply isn't worth it!
Tennessee Online Gambling Laws
The laws related to gambling in Tennessee may be fairly extensive, but you will not have to worry about violating any of these laws if you gamble online. There is no written law specifically banning online gambling in the state of Tennessee, effectively making this one of the safer states in terms of the law. You can look into the statutes personally if you so desire, but you will find nothing related to online gambling specifically. Check out the Tennessee Code landing page here, and read the specific gambling section (39-17-501 et seq.) here.
Gambling Sites That Accept Tennessee Residents
If you are going to gamble online, you will be happy to know that there are many options available. If you follow our advice, you will find four major forms of gambling, with many options under each type of gambling. The main gambling sites that accept Tennessee residents are sportsbook-centric sites like Bovada, SportsBetting, BetOnline, BetDSI, 5Dimes, and BookMaker, as well as more casino-related sites (i.e. no sports betting) like Lucky Red, BuzzLuck, Aladdin's Gold, Manhattan Slots, and Slots.lv, to name a few.
Bovada: As Easy As Online Casino Betting Gets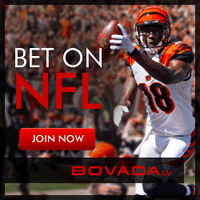 Football, basketball and other sports always the first betting option for most bettors. The whole time they are focused on these sports, but there are other options like an online casino that gives bettors other gambling abilites. This is a feature that a few notice and as a result are leaving a lot of money on the table. You still have other casino options like blackjack games and slot games that will give you a chance to win a lot of cash. Remember, the age requirement is set at 18 and older in order to signup and play these slots. Once you are of age, then all things are available to you and you plenty of chances to win money. Go To Bovada!
BONUSES:
50% - $250 BONUS!
ACCEPTED IN:
No DE, MD, NJ, NY, NV
SportsBetting: Live Betting Lines On Vols Games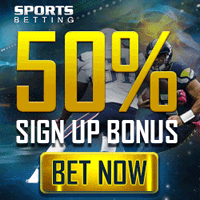 The name "Tennessee" is claimed to come from an old Indian word – either Tanasi/Tanase or Tanasqui – meaning "The Meeting Place." Well, I want to tell all Tennessee residents about another meeting place, SportsBetting. SportsBetting is arguably the best overall gambling site in Tennessee. It's the premiere place to wager on sports, put on your poker face, and be ahead of the game with new 3D slots and classic table games for vintage lovers.
SportsBetting's sportsbook uses cutting-edge technology with mobile and online betting features, as well as live, in-game betting options available right from your iPhone or Android. SportsBetting poker players are eligible for weekly tournaments that have cash prizes in the thousands of dollars, and members also receive special bonuses and perks that are offered throughout the year. I would ask my friends to meet me at SportsBetting and start having fun and winning money! Make sure, of course, that you take advantage of the site's refer-a-friend bonus to give you a leg up on the competition.
SportsBetting is a completely legal betting site, and it follows all federal laws and regulations regarding online wagering. SportsBetting has been fully licensed and accredited for over two decades. All Tennessee residents are allowed to join, and so is the rest of America. The age requirement for SportsBetting is 18 years old, and all TN gamblers meeting this age minimum can sign up for free today. New members can even get a deposit match bonus worth up to $1000 just for initializing their accounts. Go To SportsBetting!
| Rank | Casino | Highlights | Rating | Visit Site |
| --- | --- | --- | --- | --- |
| 1 | | 100% Up To $3,000 Read Review | | Visit Bovada |
| 2 | | 100% Up To $1,000 | | Visit Ignition |
| 3 | | 500% Up To $5,000 | | Visit Slots.lv |
| 4 | | 100% Up To $4,000 | | Visit Cafe Casino |
| 5 | | 200% Up To $2,000 | | Visit SlotoCash |
| 6 | | 200% Up To $1,000 | | Visit Cherry Jackpot |
| 7 | | 40% Up To $4,000 | | Visit Lucky Red |
| 8 | | 150% Up To $3,000 Read Review | | Visit Las Vegas USA |
| 9 | | 150% Up To $3,000 Read Review | | Visit Sun Palace |
| 10 | | 100% Up To $1,000 | | Visit CasinoMax |
| Rank | Sportsbook | Highlights | Rating | Visit Site |
| 1 | | 50% Up To $250 Read Review | | Visit Bovada |
| 2 | | 50% Up To $1000 | | Visit BetOnline.ag |
| 3 | | 50% Up To $1000 | | Visit SportsBetting.ag |
| 4 | | 50% Up To $1000 | | Visit MyBookie |
| 5 | | 50% Up To $300 | | Visit Xbet |
| Rank | Poker Room | Highlights | Rating | Visit Site |
| 1 | | 100% Up To $500 Read Review | | Visit Bovada |
| 2 | | 100% Up To $1000 | | Visit BetOnline.ag |
Online Casinos That Accept Tennessee Residents
Tennessee may not have any land-based casinos, but there are plenty of online casinos that can fill the void. These provide every game you could think of, ranging from slots to table games. With bonuses, special promotions and high payouts, you should have no trouble at all building up some winnings.
The top online casinos are often located at the best sports betting sites, so your best bets for comprehensive, all-in-one gambling experiences are going to be Bovada, SportsBetting, 5Dimes, BetOnline, BetDSI, and BookMaker. Of course, there are dedicated casino sites to consider as well, as these usually offer a larger selection of table games with the tradeoff that they don't feature sports betting or racebooks. Sites like Slots.lv, BuzzLuck, Aladdin's Gold, the High Noon Casino, and Lucky Red fit this bill nicely.
Online Sports Betting Sites That Accept Tennessee Residents
Sports fans and gamblers alike can turn to the sports betting sites accepting residents of Tennessee. We have found that these online sportsbooks are fully capable of delivering a full-blown gaming experience that is just like being in a Vegas-based sportsbook. If you want to hit the odds, these sites – Bovada, BetOnline, etc. – are where you need to be.
Online Poker Sites That Accept Tennessee Residents
If you decide you want to play cards with a huge cross section of people, you can do so through online poker rooms. These poker rooms enable Tennessee residents to play the grind, take the big blind, or casually participate in a few games of poker. If you want to earn money or just have fun, these card rooms are at your disposal. We have found a number of gambling sites for you to enjoy, but there are two different flavors available.
If you want to play live-dealer poker against other real players, you'll need to go with one of the above sportsbook options like Bovada or SportsBetting. If you'd rather play thematic video poker, online casinos like Lucky Red and Aladdin's Gold have the goods.
Online Bingo Sites That Accept Tennessee Players
Bingo fans can also turn to the Internet for their gaming, and there is actually money that can be won through these games than at land-based solutions in TN. If you live in Tennessee, there are plenty of digital bingo halls available, and we are here to share them with you. Having personally tested all of them, we can assure you that they are all of quality service. Our favorites are at 5Dimes and Downtown Bingo, the latter of which is actually the Internet's biggest all-bingo destination. Downtown Bingo offers daily perks and deposit bonuses with very agreeable terms.
Is Online Gambling Legal In Tennessee?
While there is the line of thought that online gambling is illegal because all forms of gambling not authorized by the state are illegal, we can tell you that this is not the case, and you have very little to worry about. The law has not made it so players have to worry about gambling online, but you do have to worry about where you are going to play. We are here to also look into these sites, so you will be well on your way to gaming legally and safely in no time at all.
Online gambling is legal in Tennessee when you use legitimate and reputable sites. Residents often assume that the land-based gambling laws in the state are also reflective of the laws for gambling online. This could not be further from the truth, as the Tennessee Code does not include any language on the Internet or gambling online. There are no penalties or violations that you have to worry about according to the Tennessee gambling laws that are currently written. You can use any of the legitimate online gambling sites that we recommend, and know that you are using a trustworthy site. The gambling options within the state are quite restrictive, which is just another reason why more than one million TN residents opt for legal online gambling. The sites that we feature have been legally accepting TN bettors and gamblers for 20 years or more.
How Can Tennessee Players Be Safe Gambling Online?
The first thing you're probably worried about is the legality. There are no issues with the gambling laws in Tennessee when it comes to the player that wants to gamble online. Fact is, no one has ever gone to jail just for betting on the Vols, playing online poker, or sitting down for a few hands of blackjack in an online casino.
Trouble comes when parties attempt to operate gambling sites or other gambling enterprises in Tennessee without the permission of the state. This is wrong on many levels, not just with gambling, and it is strongly discouraged. You can steer clear of any illegal sites by simply choosing from the sites we recommend here. These sites are located outside of Tennessee and the USA and therefore are not subject to US laws, meaning that they do not have to disclose their players' information, report taxes, or do anything the US or TN governments request. But with this, there is no regulation, which is another reason to stick with these sites. All sites – casinos, sportsbooks, poker rooms, racebooks, and bingo halls – are very trusted and highly regarded amongst their peers. All provide safe gambling opportunities for Tennessee residents no matter the online gambling type.
In the future, TN may have state-based online sports betting and gambling, as well as on-site venues for these pastimes, as the 2018 Supreme Court overturn of the Professional and Amateur Sports Protection Act (PASPA, 1992) means that the state can now legally offer in-state sportsbook services. That could easily translate to TN opening up its laws for all forms of gambling in the medium term, and that's an exciting development. However, even if this happens, it will likely be 3-5 years before anything substantive is rolled out. Until then, online gambling at offshore casinos and sports betting sites will remain your best bet.
Are Online Casinos Legal In Tennessee?
As one of the more desired forms of gambling, many ask us if online casinos are legal for use by Tennessee residents. Having gone through the state statutes as thoroughly as possible, we have failed to come up with any reason to believe that these games are in fact illegal. We base this on a lack of a written, specific statement that online casinos are illegal, so you may want to contact an attorney for further clarification. Generally speaking, however, if something is not declared as unlawful, it is lawful by default.
Is Online Sports Betting Legal In Tennessee?
Even if you are able to do so, taking a trip to Nevada or a nearby state with active sportsbook venues any time you want to place a bet is stupid. Instead, you have the ability to just turn to the Internet, as Tennessee residents are not subject to any law that specifically bans online gambling. If you live in TN and want to participate in online sports betting, you will find that you are fully able to do so with virtually no risk of getting into any legal trouble of any kind.
Is Online Poker Legal In Tennessee?
Poker players rejoice - even if you are not able to travel directly to a live poker room, you still have the easy option of playing online poker in Tennessee. While some states have actively attempted to ban online poker, Tennessee is not one such state. Players are not going to face any prohibitions against online poker, and we can tell you that this is one of the better options for making real money. You can play with live dealers and against other players, or you can go the video poker route for a leisurely single-player experience.
Online Racebooks That Accept Tennessee Residents
There are so many different online racebooks that accept Tennessee residents, you may need help in selecting which sites to use. The best horse racing betting sites are those that have the latest horse betting odds and feature races from tracks all over the world. You should be able to find Kentucky Derby betting odds and betting lines on all of the Triple Crown races, but more than that, you should be able to bet on daily graded and non-graded races as well.
One of the biggest perks of joining an online racebook is the exclusive bonuses and promotions for horse players. These may come in the form of rebate bonuses or free bets. When you make straight and/or exotic wagers, you should automatically receive horse bet rebates. The best online horse racing betting sites for TN residents are Bovada and BetOnline, but as a general rule, all the top sportsbooks tend to have excellent racebooks as well.
Funding Your Online Gambling Account If You Live In Tennessee
With such a wide range of banking options, it is easy to fund your online gambling account if you live in Tennessee. Deposit methods will have different processing speeds, minimums, maximums, and fees depending on the site that you use. It all comes down to your individual needs when determining which method to use. For the most reliable deposits, we suggest using Bitcoin. You can securely transfer Bitcoin payments from your wallet to the BTC address provided by your site's cashier. Within minutes, your Bitcoin will be credited to your account for wagering. There are no added fees, and you get to maintain a level of anonymity by not having to provide bank account information. The deposit limits for BTC will range from $20 to $25,000 in most instances.
If you are interested in high roller gambling, bank wire transfers will be the most beneficial. You can send an unlimited amount of money to your gambling site, and that should be credited to your account within 2-3 business days. Your bank will charge a transfer fee that will vary depending on the size of the deposit. Bank wires are the only banking method where high rollers can submit large sums of money in just a single transaction. Other funding options include MoneyGram, money orders, Western Union, and checks.
How To Gamble On Your Phone In Tennessee
In Tennessee, you can start gambling from your iPhone, Android, or Blackberry today. In fact, you can even use a Windows Mobile or Amazon Fire device, an iPad, or any other modern tablet. The majority of gambling sites will have mobile platforms that you can access just by visiting the site from your device's Internet browser app. For example, if you visit SportsBetting from your iPhone, you can start mobile betting on sports without having to download an app.
Whether it's horse racing betting, bingo, sports betting, poker, or casino games, the mobile gambling interface should be similar to the desktop versions that you are used to, just optimized for the smaller screen. You can wager on sports, bet the horses, and play slots all while you are out and about. You can even register a new account and make your initial deposit from a smartphone or tablet.
Tennessee Legal Gambling FAQs
Does The Wire Act Make Sports Betting Illegal?
The Wire Act does not make sports betting illegal. In 1961, the Wire Act was passed as a means to thwart the criminal underworld that was profiting from illegal sports betting. In order to cut off the network, lawmakers made it illegal for those in the business of gambling to use wire communication facilities to transmit interstate sports wagers. The Wire Act is yet another federal law that is directed at gambling operators, not individual bettors themselves.
Can BetOnline Be Trusted By US Players?
There should never be a question of safety when it comes to BetOnline. The site is one of the safest sites that US players can use for all of their gambling needs. BetOnline has been in the online gambling industry since 1991, making its parents one of the longest standing gambling operators. BetOnline is also one of the few sites that accepts players from all 50 states. You will find the latest sports betting odds at the sportsbook and exciting horse racing action at the racebook. The online casino section is huge, with table games, slots, and plenty of progressive jackpots. When you join BetOnline, you can have confidence that you are using a trustworthy online gambling site.
Are There Downloadable Casinos?
The majority of online gambling sites offer downloadable casinos. Rather than being restricted to playing games online, you can download casino games that are available at any time. If your Internet connection is spotty or the site is down for maintenance, you can still have access to your favorite casino games. BetOnline and SportsBetting both offer downloadable casino products for Windows and Mac platforms.
Will I go to jail for online gambling in Tennessee?
Going to jail for online gambling is not something that is likely to happen. No Tennessee resident has ever faced the law because they have gambled online, and this is not something that you will have to contend with at any moment. In the unlikely event that we actually hear of this happening, we will update this page to inform you. Thankfully, this will never happen.