Fantasy Sports Meet Casinos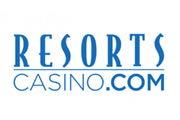 On Monday, Resorts Casino Hotel launched FastPick, a fantasy sports platform where customers can wager on predetermined head-to-head matchups between athletes. Resorts, which opened in 1978 as the first-ever casino outside of Nevada, announced the new product in the spring. Up until this point, Nevada was also the only state to have casinos offering real-money fantasy sports games.
"I'm very excited about this new business," stated Resorts President Mark Giannantonio. "We expect it to be exciting for our online customers, and soon, for those who play at our casino. The idea has always been for the brick-and-mortar casino to be integrated as much as possible with our online business."
Licensed New Jersey online casinos are only accessible to those physically in the state, and FastPick follows the same principle. Geolocation will determine if a player is located in the state, and a valid NJ driver's license may be required for additional verification. Though the platform is currently only available online, Giannantonio anticipates that there will be kiosks on the casino floor by the start of football season.
Inside FastPick
Powered by Sport Analytics and Data Corp. (SportAD), the FastPick product offers a variety of house-banked parlay contests. Users over the age of 21 are able to choose from three to ten players that they believe will accumulate the most points in preselected matchups. Here are some of today's matchups as provided by FastPick: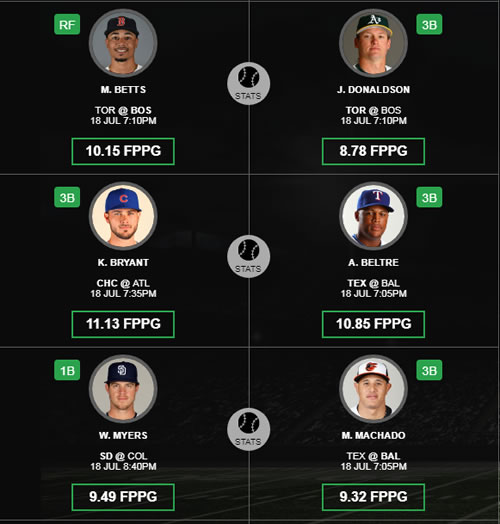 Rather than going against other customers, the opposing players in the matchups are assigned to the house. As with all parlay wagers, all selections must win in order to win the bet.
Users are able to place bets that range from $10 to $200 and the maximum payout on the platform is $100,000. FastPick currently accepts PayPal for both deposits and withdrawals, though more methods are expected to be added in the future.
The Legality of FastPick
What sets FastPick apart from other fantasy sports contests is that it does bear a close resemblance to traditional sports betting, which is a controversial topic in the US market. New Jersey is still waiting for the U.S. Supreme Court to hear their appeal for legalized sports betting. Even with the looming uncertainty of the outcome of the case, the CEO of SportAD stated the product's similarity to sports betting was intended.
"We wanted to get something as close to a traditional single-game play as we [could], but still have it be compliant with fantasy rules. I think this is as close as you can get right now," said Joe Brennan, CEO of SportAD.
"The opportunity here is not just with existing fantasy players, but it's also migrating over sports betting customers to what is essentially one of the only legal opportunities that they would have that doesn't require a major cultural shift in the way that they bet."
For legal US gambling, fantasy sports are in a separate category from sports betting and have been moving full steam ahead within NJ.
Both houses of legislature recently passed NJ A 3532, a new bill that will regulate daily fantasy sports within the state. Though the bill still awaits the signature of Governor Chris Christie to become law, DFS are still considered legal in the state with the FastPick product already being cleared.
As DFS legislation continues to make slow but steady traction in various states, FastPick may start to appear in more casinos across the US.