Illinois Considering Three Different Sports Betting Bills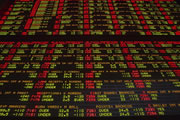 With all the action heating up back east as the U.S. Supreme Court considers the constitutionality of key federal anti-gambling law, it's easy to forget about the statehouse drama underway in the Midwest.
Illinois has seen to that, as the Prairie State is preparing to discuss its own slate of proposed sports betting bills at a committee hearing scheduled for Tuesday, April 3. The date of the Gaming Committee meeting is significant as it falls exactly one day after the next possible time the Supreme Court justices could issue a constitutional ruling. Accordingly, the eyes of the sports wagering world are on Washington in anticipation of a SCOTUS decision on Murphy v. NCAA, the case in which the state of New Jersey is calling for the Professional and Amateur Sports Protection Act of 1992 (PASPA) to be stricken from the rolls.
The Garden State's beef with PASPA is that, as the East Coast's biggest gambling market and the second-largest gambling market in the nation, behind only Nevada, New Jersey is keenly interested in expanding its portfolio of legal wagering activities for its Atlantic City casino operator and race tracks statewide. If the U.S. Supreme Court strikes down PASPA, which limits legal sports betting to just four states – those being Nevada, Oregon, Delaware and Montana (though only Nevada offers a full menu of sports betting activities), it is possible that wagering on sports could become legalized across the country. Eyeing the very real possibility that sports betting could become legal nationwide for any state that wants to have it, more than a dozen states - not just New Jersey - are trying their hardest to push through their own laws aimed at providing a regulatory framework for wagering on sports.
Illinois is now officially among that number. The Land of Lincoln's lawmakers are actually taking things to the next level by proposing not just one piece of legislation from its and upper and lower statehouses, but rather will meet on April 3 to discuss three separate prospective sports betting bills from a few key legislators.
That Illinois has a variety of possible routes to take or to draw elements from when it comes to potentially working out a solution to the sports betting question is heartening for sports betting advocates. Lending further credence to Illinois' seriousness in making sports betting happen is that these prospective bills are being brought forward by politicians from diverse racial and ethnic backgrounds that represent the major parties on both sides of the political aisle. In the Prairie State at least, it appears as though there is a majority consensus from people's representatives that sports betting should be legalized, regulated and taxes – an opinion widely held by Illinoisans from all background and all angles on the political spectrum – which substantially increases the chances of success.
The first bill on the docket for the Gaming Committee meeting comes from the committee chairman, Sen. Steve Stadelman (D-Rockford), is SB 2478, which would create the Sports Betting Consumer Protection Act if finalized. Sen. William Brady (R-Bloomington) is proposing SB 3125, which takes the route of amending the Illinois Horse Racing Act to allow for sports betting at approved race track facilities like so-called "racinos." SB 3432, which is being brought to the table by Sen. Napolean Harris III (D-Harvey), provisionally creates the state's Sports Wagering Act – essentially a law that would authorize sports gambling operations at locations authorized to hold wagering activities as per the extant Riverboat Gambling Act.
Other than the obvious fact that all three of these proposals relate to sports betting regulation, they all have another thing in common: they will need PASPA to disappear before they can take effect. That's true whether the U.S. Supreme Court declares the law to be unconstitutional or the U.S. Congress strikes the law down on its own, as New Jersey is already holding as its back up plan in case Murphy v. NCAA doesn't go its way. Nevertheless, the three Illinois bills to be discussed on April 3 (and the other two bills on the subject regrettably trapped in the Rules Committee for the time being) do have some key differences that could either hold up progress or – more optimistically – lead to a broader synthesis of ideas.
SB 2478, for instance, does not actually move to legalize the practice of sports betting, which is odd considering the widespread support for expanded legalization of wagering on sports in the Land of Lincoln and among lawmakers at the state legislature. Rather, the Stadelman bill would direct the Illinois Gaming Board (or possible even the state Racing Board, though we can't be sure as to which given the somewhat inconclusive wording of the bill as written) to adopt rules to prohibit or authorize sports wagering as it sees fit. This is a good plan in that leaves plenty of room for oversight and feedback from stakeholders across multiple areas of interest, but it probably doesn't do enough to concretely set Illinois on the path for legalization of sports betting when and if the U.S. Supreme Court or Congress says PASPA is off the books.
SB 3125 is clearer when it comes to which board will have authority over sports betting, and it's the Illinois Racing Board – fair enough, but that means that Illinois' successful casino industry wouldn't have representation when the decisions are made to regulate sports betting or not, and that could create longer-term problems.
Finally, there's SB 3432, which is by far the most fleshed out of all the proposed bills, and there's a good reason for that: it is almost a direct copy of the proposed "blueprint" for sports betting legislation as put forward by the MLB and NBA lobbyists. However, that means the plan brought forward by Harris – a former NFL player - also calls for an "integrity fee" that the two pro leagues are after, among other requests (actually more like demands) for their support of state-level action on sports betting. The main problem with integrity fees – basically taxes or royalties assessed on the would-be sportsbook operators for the "use" of the leagues' product – is that the MLB and the NBA want too much: 1 percent of the handle equates to roughly 20 percent of a betting shop's take home gross revenues.
As we've laid out at LegalGamblingUSA, there are several really solid chances for these proposed pieces of legislation to move forward in committee or to coalesce into something a good deal more cohesive before the end of the vetting and discussion process. Then there is the matter of a possible companion bill (or bills) to come from the lower house of the Illinois Legislature, which thus far has been fairly silent on the matter of sports betting legalization. Time will tell what the route taken by Illinois will be on this sensitive subject – a subject that, with the possibility of a Supreme Court decision to kill the long-inert PASPA coming as soon as April 2, is increasingly a time sensitive one as well.