Sports Betting Now Legal In All 50 States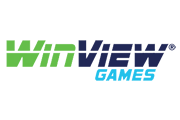 You Can Now Legally Bet On NFL and NBA games In All 50 States Without Using An Online, Offshore Sportsbook
Yes, you read that right. US bettors can now access a US-based app on their Apple or Android Smartphones called WinView. WinView is a startup business that is allowing users to predict what will happen in a game in real-time for the chance to win cash prizes. This real-time app synchronizes with games on television so that you can make predictions while the game is in progress.
Okay, humor me for a second. So this app is generating "yes or no" questions based on what is going on during a sporting event. What does that sound like to you? If you answered "that kind of sounds like a prop bet", you'd be right. WinView is basically an app that is constantly generating prop bets.
And they're doing it legally. You'll get paid for every correct prediction you make with cash prizes. But if you incorrectly predicted what was going to happen during a game, all you'd lose are bragging rights. You don't lose any money. This is because WinView is operated off of a free-play model. Which is what they claim makes them even more legal than Daily Fantasy Sports.
This app isn't new, either. It first came onto the scene in 2015. But it has expanded recently, earning over $12 million in financial backing from several investors, chief among them Ted Leonsis, owner of the Washington Wizards and the Washington Capitals, two professional sports franchises.
How Is This Legal?
"How are prop bets legal at a US-based company outside of Nevada?" You're asking yourselves.
Currently, this app is not regulated by any state authorities. This means that it's not violating the federal law PASPA, whose verbiage only prevents the regulation of sports betting and not actually betting on sports. While this does put the app into a sort of gray area similar to the one DFS operated in for so long, it does allow them to legally offer "sports betting" to residents in all fifty states at this time.
Secondly, at WinView, players do not risk any money when "betting". Rather, they are predicting and playing alongside the game. WinView purports that they are testing a fan's knowledge of how their team will perform. Because no money is being handled, operators of WinView are in the clear when it comes to the Wire Act. This federal law prevents operators of sports betting forums from accepting wagers over a line of communication. But since there is no wager, there is no broken law. WinView operates through a free-play contest model.
The free play model may act like betting and pay out like betting but is not, by definition, betting. This is because no one is risking anything of value based on their "predictions" through this style of competition. WinView doesn't even bend the rules the way DFS companies did because there's no paid-entry. WinView is free to use and completely legal under current sports betting laws.
So They're Just Giving Away Free Money?
Not exactly. WinView's payouts are funded by the advertising they have on their site. Just like any app, there are adds ever few plays or at the end of quarters and on the sides of screens. It's the same way websites that just have articles make money – by allowing companies to advertise on their site.
While WinView has spoken about adding a pay-to-play model in the future, it is not planning on doing so at this time. Aside from advertising, WinView also receives financial backing from time to time. Most recently, they received $12 million from several individual investors as well as investment groups. The $12 million investment will help to expand their market to cover MLB, NHL, and MLS games in the future.
How Is This Different From Daily Fantasy Sports?
There are a number of differences, actually but we explored the three main ones. The style of play, the style of engagement, and how the whole money issue.
In-Game Platform
Instead of having players choose people to bet on or creating teams to win games with, WinView allows players to bet on a team while they are playing. Those of you who are familiar with in-game betting at online sportsbooks will understand this more easily.
The app works by synchronizing to sporting events that are being televised in real time, so it is able to generate a list of propositions for a specific quarter of a game. Once the quarter starts, the propositions come rolling in on your app, and you get to predict what will happen next. Daily Fantasy Sports do not work in a real-time format. Rather, you have to put together your "team" beforehand.
Active Engagement Vs. Passive Play
You have to have your team or players set by a specific time in DFS. Once they're set, they're locked in and you can't change anything about them. Then, you watch the game and hope what you "bet" on did well. But with WinView, you're predicting the game as it goes on. So a last-minute change to the starters or a player having an off day doesn't throw everything off. You can easily adjust your original plan to accommodate for any changes that may have happened.
Actively engaging players keeps them more interested and lets them lay more "bets". There are more chances to win and more opportunities to play. Active engagement allows players to really get into the game in a way that DFS doesn't. It's also much safer than even DFS because there's nothing risked.
No Paid Entry
Finally, when you play with WinView, you don't deposit any money as a sign-up fee and you don't make a wager based on a specific amount of money. You won't lose the rent betting on a team and you won't run out of money to pay the electric with when you play with WinView. This is the safest way to bet because you can't lose. Sure, your pride will sting when you tell your friends you know exactly what's going to happen and then they see that you were wrong 9 out of 10 times. But that's about it.
Okay, So Is This Too Good To Be True?
It kind of seems like it, doesn't it? WinView makes themselves seem like they're sports betting with all the perks but none of the risk. But if this is the case, why isn't it more well-known?
Well, the startup is just that – a startup. Currently only hosting about 130,000 players, the platform is still relatively new to the market and thus still pretty much unknown.
And while it does seem to offer free sports betting, it's actually only offering one specific form of "betting" – propositions. Yes or No propositions, to be more specific. That's fun and engaging, but it's not traditional sports betting.
Also, WinView doesn't cover everything. Actually, you can bet on professional football and basketball games, but that's it. The app operates on a quarter to quarter basis, as well, so it's not even the game as a whole, but rather just action in a quarter. There are no limits on the number of quarters you "bet" on, though.
You're also not going to win big bets here. This isn't where high rollers go to double their money. It's a small competition that allows you to play as you go with the occasional payout on correct predictions. There are no odds, no game lines. Just simple props with small payouts.
So, is this too good to be true? In a way, yes. But it is a fun little alternative to sports betting until lawmakers get off their high horse and repeal the current federal sports betting laws for legal USA gambling.