More Than $2 Billion Will Be Wagered On March Madness Brackets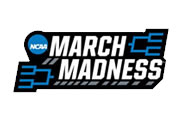 AGA: March Madness office pools turn a $2bn-plus "sports betting handle" each year.
If it could be regulated, March Madness would be a sports betting industry unto itself.
TALLAHASSEE, Fla. – It is estimated that the total handle turned by US bettors on March Madness action is around $10 billion. According to the American Gaming Association (AGA), more than $2 billion of that comes from informal, unregulated office bracket buy-ins.
This is interesting for a couple of reasons. From an industrial gambling perspective, this represents an untapped market that is uniquely and fundamentally untappable. Casinos and bookmakers – both state-based and offshore – have been trying to monetize these private office pools for years, and no progress has been made.
Secondly, these pools – despite being openly participated in and treated by the mainstream media as bona fide springtime American traditions – are questionably legal.
With renewed public interest in legal sports betting, it is reasonable to expect that new legislative standards about NCAA tournament brackets will be considered in at least a few states going forward.
How To Regulate Office Pools And March Madness Brackets
There doesn't seem to be any compelling or effective way to regulate March Madness office pools and brackets. Commercial entities do offer their own March Madness prizes and promotions, but they also offer online and printable brackets for free.
It is these latter products that get most of the attention, as tiny offices nationwide take these brackets and host their own prize pools. The AGA's numbers suggest that the average NCAA bracket participant spends about $30 each year.
If there was a viable way to regulate participation in these brackets, to funnel such participation into established gaming venues or similar, that money could be taxed. A $2 billion handle would make the office bracket collective second in the US to only Nevada's sports betting handle, which was a record $5 billion in 2018.
These are remarkable numbers any way you look at them, and it will take no small amount of creativity and outside-the-box thinking to wrangle these "under-the-table" bracket wagers into the larger commercial industry.
Are March Madness Brackets Legal?
This is an extremely common question, and the best answer is neither "yes" nor "no." Instead, it is accurate to view March Madness brackets and office pools are falling into a gray area. Most states have no laws on their books regarding the practice, nor is it typically defined as traditional gambling.
This legal status – or lack of legal status – is what makes March Madness brackets so curious. There are certainly some municipalities that view the practice as unregulated gaming.
Per the Richmond Times-Dispatch, Michael Herring, Virginia commonwealth attorney for the city of Richmond, has long held the opinion that "office pools fall into the category of unenforced violations of the illegal gambling laws" in Virginia. It is clear that most states' attorneys general and their staffs feel the same way.
"To my knowledge," said Herring, "no one has ever been prosecuted, and that is a good thing."
Because the activity lacks any sort of reasonable regulatory pathway, any perceived "illegal" participation in March Madness brackets and pools is not just unenforced, it is fundamentally unenforceable.
The AGA suggests that over 70 million Americans take part in these festivities, and there isn't enough manpower or legal infrastructure in the world to prosecute even a tiny fraction of these players.
LegalGamblingUSA believes that if a way is ever devised to effectively regulate and tax March Madness brackets, you can expect this nonchalant approach by state authorities to change in a hurry.
In the meantime, just remember to pick Duke.
| Legal Betting Sites | Bonuses | Features | Visit Site |
| --- | --- | --- | --- |
| | 50% - $250 | Casino Games | |
| | 50% - $1,000 | Poker / Casino Games | |
| | 50% - $1,000 | Poker / Casino Games | |
| | 100% - $500 | Poker / Casino Games | |
| | 50% - $520 | Live Dealer Casino | |