The Alliance of American Football: New Odds For A New League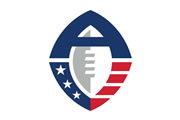 Hall of Fame head ball coach Steve Spurrier is back in the game, leading the Orlando Apollos of the Alliance of American Football in their inaugural season. While there's no telling if the AAF will be successful, thanks to sports betting, it has a better chance than its many failed forebears. The AAF kicks off this Saturday, February 9, marking the first weekend of the 10-week season.
Any upstart league has immediate challenges getting a foothold in the public mind, but now is the perfect time for such leagues to take their best shots. With the surging popularity and expanded legality of sports betting in the United States, these new leagues have real chances to catch on. Being on odds boards at publicly-facing sportsbooks provides a huge boost in visibility, and it's a privilege that the countless defunct leagues of years past have not had. (It's also why the once-failed XFL is relaunching in 2020.)
In fact, a presence at sportsbooks isn't just about visibility or marketing or PR. It is, now more than ever, about legitimacy. If a league's games can't be wagered on, the league likely won't succeed. This, more than anything else, is the common thread that unites all the successful sports ventures the world over. Innate fandom is one thing, and there are regions where that overt emotional connection drives the popularity of a team or league. Such is a cultural kinship.
But for leagues that don't have a rich history or aren't in regions that gravitate in any particular way towards their product, the air of legitimacy that boosts them can be found on the betting boards. If you can't bet on any games in a given league, is that league really a compelling sporting venture for the fans? If there's not a line on the game, can anyone be expected to take the game seriously? Maybe that's the difference between professional football and professional watching paint dry.
What Is The Alliance of American Football?
The Alliance of American Football is a brand-new professional football league comprised of 8 teams, all from the southern half of the United States (south of the 35th parallel). The league was created by media mogul Charlie Ebersol and former long-time NFL executive Bill Polian, with input from a host of former NFL players and coaches.
The teams comprising the league are split into an Eastern Conference and a Western Conference, and they include the following:
Eastern Conference:
Atlanta Legends (Atlanta, GA)
Birmingham Iron (Birmingham, AL)
Memphis Express (Memphis, TN)
Orlando Apollos (Orlando, FL)
Western Conference:
Arizona Hotshots (Tempe, AZ)
Salt Lake Stallions (Salt Lake City, UT)
San Antonio Commanders (San Antonio, TX)
San Diego Fleet (San Diego, CA)
How Is The AAF Different From The NFL
Aside from the obvious talent gap, the AAF is different from the NFL in a number of key ways. That said, the league has been carefully built to cater to the higher-end of the non-NFL pro field, with many former NFL players and collegiate standouts among the 8 teams' initial rosters.
Some of the most interesting rule changes follow, and these are what will pique viewer curiosity, at least in the beginning:
No kickoffs.

After the coin toss, if a team elects to receive (or is deferred to), their offense simply receives the ball at the 25 yard line.

No extra points.

All TDs are followed by 2-point conversion attempts.

A Fair Overtime.

AAF overtimes will allow both teams to have the ball once from the opposing 10-yard line (first and goal). Only TDs and 2-point conversions are allowed. No field goals are allowed, and games only get one overtime period. AAF games can end in ties. Playoff games cannot end in a tie, so the overtime cycle is repeated until there is a winner.

Sky Judges.

The AAF will use a "sky judge" (an official in the press box) who can review any play or officiating error and correct them in real-time. Officiating error reviews will be limited to uncalled penalties re player safety, and in the last 5 minutes of the game, pass interference may also be called from the booth.

No onside kicks.

Instead, "onside conversions" (effectively a fourth-and-twelve) attempted from the team's own 28 yard line will be used, and only if trailing by 17 or more points inside of 5 minutes remaining. Onside conversions can also be attempted after any safety is scored.

Defensive limits.

Only 5 or fewer players are allowed to rush the passer on passing plays. If more than 5 rush the passer, a 15-yard penalty for "illegal defense" will be called.

No TV timeouts.

This will help speed up the game from the NFL's standard 180-minute average to 150 minutes or so.

35-second play clock.

The NFL's play clock is 40 seconds, so this should speed up the game.

60% fewer "full-screen" TV ads

(compared to NFL broadcasts). In-game product placement will replace the need for as many ads as most sporting broadcasts, and the AAF intends to use in-game advertising (perhaps via picture-in-picture or a ticker system, or both).
How Do Sportsbooks Set Lines With No Historical Data?
One of the toughest things for a new sports league is establishing legitimacy by getting their product onto the sportsbook odds boards. However, the sportsbook also faces a challenge: How do you set lines when there's no historical data to reference?
With all the new rules above, and all the new strategies and scoring rates they entail, it is going to be quite difficult for books to know just where to put the lines. Of course, given that the lines can move, the books will have to rely on public sentiment (i.e. where the money is being bet) to balance their odds. This could lead to growing pains and losses at first.
To combat any economically catastrophic outcomes from the betting action on the AAF's unfamiliar play, most books will likely set low limits on the wagers you can place for these contests. Additionally, certain wager types might be omitted.
According to MGM VP Jay Rood, MGM sportsbooks will cap straight bets and totals at just $500. Other books – namely those not in the gambling mecca of Nevada – will likely avoid offering straight moneylines altogether, as these are the bet types for which sportsbooks must most rely on empirical data in order to be profitable.
LegalGamblingUSA thinks you also shouldn't expect many props, primarily for the above reason. There simply isn't anything to go off of for the sportsbooks. Live, in-game AAF betting is also on hold at most venues, likely until the April playoffs.
Inaugural Odds on AAF Week 1:
| Legal Betting Sites | Bonuses | Features | Visit Site |
| --- | --- | --- | --- |
| | 50% - $250 | Casino Games | |
| | 50% - $1,000 | Poker / Casino Games | |
| | 50% - $1,000 | Poker / Casino Games | |
| | 100% - $500 | Poker / Casino Games | |
| | 50% - $520 | Live Dealer Casino | |