Draftkings Looking At SCOTUS Decision On Paspa As "Huge Opportunity"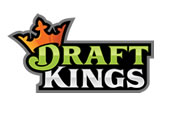 DraftKings is the undisputed monarch when it comes to the world of daily fantasy sports, and the company's erstwhile CEO Jason Robins is intensely interested in what the U.S. Supreme Court has to say about sports wagering.
That might come as a bit of surprise to those in the sports world that followed the ongoing saga of DraftKings, a company that has for years tried to distance itself from the stigma (such as there are) surrounding sports betting. It really makes perfect sense though, as DraftKings – which has attempted with some degree of success to position its daily fantasy sports (DFS) contests as "games of skill" and not "games of chance" like traditional sports betting was probably only worried about being associated with the latter from a legal standpoint. If, for instance, the SCOTUS justices declared the often maligned, regularly flouted and patently toothless Professional and Amateur Sports Protection Act of 1992 (PASPA) unconstitutional, that would open up the floodgates to sports betting over the internet and across state lines, and if that happened DraftKings is 100 percent in the clear.
Robins is watching the case extremely closely, calling the potential for widespread sports betting legalization a "huge market" with tons of opportunities. It's estimated that somewhere between $150 billion and $200 billion is illegally wagered on sports every year by American gamblers, so he isn't wrong. If sports betting became legal sometime within the next few months as it widely expected to, then DraftKings could, for instance, start offering a traditional sports betting option for its users to go along with its daily fantasy contests or if could become a sportsbook in the usual sense. There are plenty of options available, and it would be a massive relief to the company not to be under the crosshairs of every federal prosecutor looking to win points with the Vegas lobby, the professional sports leagues or whomever wants to take a shot at the 'king.
PASPA is a crucial piece of the long standing crusade that the US government has waged against sports betting for the better part of the last 60 years at the behest of the Las Vegas monopoly on a full slate of gambling activities. Other states might be able to have their slot machine parlors, horse racing tracks or scratch off lotteries (Oregon, Montana and Delaware were allowed by PASPA to have that latter option), but only Nevada – and that really means Sin City in essence – is allowed to have it all. Now, we could get into all kinds of wild conspiracies about why that is (mafia connections, even shadier backroom deals between corrupt politicians, misguided neo-puritan liberalism on a social level, etc. etc.) but the real deal is this: nobody cares what PASPA says.
That's because PASPA, for all the power it wields here in the United States, has absolutely no tools in place to punish individual sports bettors, nor does it have any jurisdiction over foreign run sportsbook operations. Once these offshore sportsbooks (the fake news hacks call them "black market" betting sites complete with scare quotes) figured out how to get around other federal laws that prohibited using credit cards for online gambling related transactions, they were pretty much set to dominate the US sports betting market. Almost no individual states have laws on the books that specifically ban betting on sports, so there is really very little legal grounds on which a bettor could be prosecuted, and there is even less political will outside of Nevada to do anything of the sort.
It's into this mess that DraftKings emerged as kind of a hero for the more by the books types of sports fans interested in making a little money by taking action on sporting events. But the product offered by DraftKings and its competitor FanDuel were too close to sports betting for many states – just about all of which DO ban setting up shop as a sportsbook even if they don't out and out punish players. That naturally meant that DraftKings was bound to run into trouble eventually, and in 2015 that came to pass, as both it and FanDuel were facing down all manner of federal and state level legal scrutiny.
The DFS operators then turned the tables or attempted to do so by filing lawsuits against states from New York to Texas that put them on the grille. DraftKings and FanDuel said they were games of skill – where player knowledge of sports was the deciding factor in a successful contests and not random lucky breaks like in traditional gambling. The other side disagreed, saying the DFS powerhouses were misleading customers – customers who really didn't care if what they were doing was betting or not, as they were too busy having fun watching sports and winning real money.
This legal debacle drug out for several years, and even included the preliminaries of antitrust proceedings when DraftKings and FanDuel tried to initiate a merger in 2016. Just when it seemed like all hope was lost for the DFS boys, they got the best news in probably forever: New Jersey, home of the biggest betting market on the Eastern Coast and the second biggest in the entire country, was taking on PASPA in the Supreme Court. There was much rejoicing, as it looks like the Garden State has a bona fide good chance to succeed in its bid to get PASPA repealed – the law pretty clearly violates Equal Sovereignty doctrine by taking away many states' rights to authorize lotteries and other gambling activities.
As for Robins, he's convinced that the time is right for sports betting to be broadly legalized. It certainly looks like it's now or never, as even the NFL's notoriously "mum's the word" commissioner, Roger Goodell, told a gathering of franchise owners at the leagues 2018 annual meeting that the NFL was looking at all different kinds of eventualities and prospects for sports betting. Since both the sportsbooks (the ones on the Vegas Strip and the ones based in Eastern Europe and the Caribbean) rely to a large extent on pro football for most of their action, the NFL commish's announcement bodes well for DraftKings too. The most popular DFS contests happen during the NFL season, after all
With all these good tidings abounding, LegalGamblingUSA thinks it is no surprise that Robins is keyed up to start talking big about his company's plans to expand into what would doubtless be an immensely profitable new market segment. Well, maybe not a "new-new" market segment, but that's a matter of semantics. At any rate, the 9 million or so DFS players at DraftKings should pay close attention to the news coming out of Washington in the next few weeks and months, as there could be a new option for you to enjoy at your favorite fantasy sports site in the very near term.
| Legal Betting Sites | Bonuses | Features | Visit Site |
| --- | --- | --- | --- |
| | 50% - $250 | Casino Games | |
| | 50% - $1,000 | Poker / Casino Games | |
| | 50% - $1,000 | Poker / Casino Games | |
| | 100% - $500 | Poker / Casino Games | |
| | 50% - $520 | Live Dealer Casino | |