FanDuel Reverses Course, Pays Out $82,610 For "Erroneous" Moneyline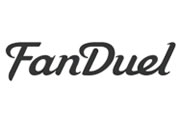 Expanded sports betting in the US is not without its growing pains, and one of the most noteworthy hiccups comes – naturally – from one of the most novice bookmakers in the country, FanDuel. While FanDuel has been quite successful over the years in the Daily Fantasy Sports (DFS) market, the proper sports betting market has given them a few headaches since their first US book went live a month ago.
First, there was an issue of honoring same-day payouts on West Coast games, with bettors being turned away at The Meadowlands in East Rutherford, NJ, and told to return the next day to be paid their winnings. Fears were that the book didn't have enough money on hand to pay their winning customers (which would be scandalous indeed), but the reality was far more benign. And it was one that was resolved in short order, with no parties being shorted in the minor upheaval. It wasn't very newsworthy, and it wasn't a big deal. However, the latest FanDuel faux pas is a big deal. A very big deal.
Here's what happened: Newark, New Jersey, resident Anthony Prince was participating in live betting on last week's NFL tilt between the Denver Broncos and the Oakland Raiders. At the time of the wager he accepted – which was live on the boards for less than 20 seconds – Denver was trailing the Raiders 19-17 in the late fourth quarter. Denver had driven down to the Oakland 18-yard line and was setting up for a game-winning field goal attempt from approximately 36 yards out.
As these kinds of "gimme" kicks are made with a high rate of success, the live, in-game betting odds should have produced a Denver moneyline of -600 to win at that time. However, due to an unexplained "glitch," FanDuel instead posted Denver's odds to win the game at +75,000. In other words, the "correct" odds would have required Prince to put up $600 to win $100. Instead, Prince took advantage of the "error" to put up $110 to win $82,610. When the kick was good and Prince won his windfall, it didn't take long for FanDuel to renege on its contractual obligations. FanDuel's statement was simply this, as if the explanation offered some sort of absolution:
"The wager in question involved an obvious pricing error inadvertently generated by our in-game pricing system."
Truly, there are betting markets in the world where the above is considered an adequate out from a binding contract. Why this is the case is anyone's guess, but this is the argument FanDuel used to shed its responsibility. In the UK, for example, such errors on betting boards are commonplace, and these sorts of mistakes are referred to "palps," short for "palpable errors." Sportsbooks argue that such large, "irrational" lines are self-evidently erroneous. In fact, that's how FanDuel framed this event:
"A 36-yard field goal has approximately an 85 percent chance of success, so the astronomical odds offered on something highly likely to occur was very obviously a pricing error."
A valid question, of course, is simply: "Obvious to whom?"
Remember, sports betting in New Jersey is an entirely new market, and while those who have been betting at offshore sportsbooks over the years are likely familiar with these "little quirks of the business," unless you post a giant disclaimer at the ticket counter explaining such situations (which would probably scare customers away, because "If you win, we might not pay you" is not a particularly compelling enticement at a sports betting venue), no operator should expect customers in a new market to be familiar with such rules.
Nobody expects an advertised line that is accepted by the sportsbook as an active bet to be "obviously wrong," and all the culpability lies with the book, not the bettor. After all, if the line was so self-evidently, obviously incorrect, why was it posted? It's in vogue to "blame the algorithm" for stuff like this. Well, that "algorithm" was coded and deployed by human operators at the sportsbook. FanDuel was at fault.
FanDuel attempted to offer Price free football tickets and $500 to settle his claim, but the savvy bettor wasn't having that. He lawyered up instead, and two days later, FanDuel walked back its incompetent PR nightmare, paying not only Price the full value of his winnings per the bet itself, but also honoring the payouts for 11 other bettors who placed bets on those odds. Of course, to hear FanDuel tell it, they made this "gesture" all by themselves:
"Above all else, sports betting is supposed to be fun. As a result of a pricing error this weekend, it wasn't for some of our customers... These kinds of issues are rare, but they do happen. We want sports betting to be fun. So, this one's on the house. We are paying out these erroneous tickets and wish the lucky customers well."
No, FanDuel, you don't want sports betting "to be fun." You want it to be profitable. And that's perfectly OK. But be honest: You reversed course because legal action was threatened, the state regulations were on your customer's side, and you would have lost significantly more money sticking to your guns in support of the wacky notion that you aren't responsible for the mistakes you make. Unfortunately, FanDuel is sticking to those guns behind the scenes, as they continue to blame their customers for their own lack of professionalism. Per Kip Levin, FanDuel's COO:
"[FanDuel wants] to use this as a learning experience for our new customers about how sports betting works."
It would be nice to say, "Hey, that may be how they do things in the UK, but this is America, and contracts are honored in America. If you advertise something and accept money for that thing, you produce that thing, full stop." But unfortunately, this probably won't be the case going forward.
After all, sportsbooks don't always make all that much money in a given year. New Jersey sportsbooks together are projected to make around 12.8% of their total handles as revenue, which puts them on track to net about $5 million per month. However, this is combined profit between all of New Jersey's books. Furthermore, such numbers are padded by lines like those at FanDuel in East Rutherford, which is currently known as much for these scandals as it is for its astronomical house takes, with many common spreads posting at -130 and higher instead of the industry-standard -110. Even with all that, though, the FanDuel book will be lucky to pull in $7-8 million per year (for now).
So you can see, at many books, an erroneous payout of $80,000+ constitutes about one-fiftieth of a book's yearly profit haul. An error like this can be extremely detrimental to sportsbook operators' bottom lines, and as such, government – at least when it comes to UK and European sportsbooks – bails them out from losing their shirts on such posts. It is easy to see that government will do the same here, as the more money a sportsbook makes, the more money the government collects in taxes. "Palpable errors" cause sportsbooks to lose money, but more pressingly, they cost the government to lose money. Whether or not New Jersey will modify its existing laws to account for this remains to be seen, but FanDuel seems confident that the trick here lies in "educating" its customers instead of honoring their bets.
LegalGamblingUSA wonders if FanDuel will refund bets if bettors claim they made them by mistake. After all, if you lose a bet, it was clearly a "mistake" to place it in the first place.
Somehow, I doubt FanDuel would be quite so interested in that argument.
| Legal Betting Sites | Bonuses | Features | Visit Site |
| --- | --- | --- | --- |
| | 50% - $250 | Casino Games | |
| | 50% - $1,000 | Poker / Casino Games | |
| | 50% - $1,000 | Poker / Casino Games | |
| | 100% - $500 | Poker / Casino Games | |
| | 50% - $520 | Live Dealer Casino | |