Injury Reports, Integrity Fees, And Sports Betting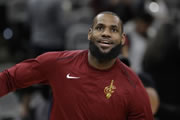 Many proponents of "the integrity of the game" believe that injury reports must be significantly expanded to prevent fraud or abuse.
Advocates claim that lax injury report mandates will foster an environment of "privileged information" that will lead to corruption.
TALLAHASSEE, Fla. - One of the topics of discussion of late has been the push for greater transparency when it comes to injury reports in the major professional sports. Pundits say that in order to secure and uphold the "integrity of the game" in this new era of legal sports betting, leagues must fundamentally alter how they disclose injuries.
A particularly fresh example that pervades this discussion concerns the 2018 NBA Finals, in which LeBron James is reported to have injured himself punching a whiteboard after the Cleveland Cavaliers' Game 1 loss to the Golden State Warriors. The Cavs did not disclose the injury until after the team's Game 4 loss.
The argument here is that, had the Cavaliers disclosed the injury (which they were not compelled to do per the NBA's specific guidelines on injury reports), bettors would have been more informed in placing their wagers for the remaining games of the series (despite most analysts predicting a sweep from the outset).
Further, this manner of "privileged information" is allegedly the sort of thing used by mobsters in their seemingly perpetual attempts to fix sports matches.
This is explained by attorney and law professor G. Robert Blakey, who specialized in anti-racketeering law of the 1960s and 1970s and who literally wrote the RICO Act.
"The Mafia wants an honest game because they know they have the contacts within [sports] teams to determine how to bet as accurately as possible. That's the only edge they need. Providing inside information happens every week of the season."
Medical Disclosures Are Protected By Federal Law
While it's tempting for society to apply a different set of rules to wealthy, popular public figures, there is the serious matter of privacy to consider here.
If you work in the United States, you are not compelled to share your medical status with your employers, your clients, or your customers. Just for starters, there's this pesky little thing called HIPAA, and there's this other little nuisance called the ADA . And don't forget about the Fourth Amendment * https://www.law.cornell.edu/wex/fourth_amendment *.
Why an athlete's right to privacy should be suspended or annulled makes for a curious argument, and it's unlikely to be all that compelling, particularly to the athletes themselves.
Take the case of PGA Tour pro Jason Day, who set off "alarm bells" when he pulled out of the Arnold Palmer Invitational but had the audacity to walk around at an amusement park that very weekend. Daily fantasy sports (DFS) players and other bettors were furious. Why didn't Day disclose his sore back?
As reported by NBC Golf, Kevin Kisner, co-chairman of the PGA Tour's Player Advisory Council, dismissed their concerns.
"It's nobody's business. I mean, are we out here to gamble, or are we out here to play golf? I don't really give a s*** about the DFS guys. You should have picked someone else. If [Day] had shot 65 and he had a hurt back, those guys wouldn't have said anything."
Similarly, would there be outrage had Day been "100 percent" going into the tourney and, after six holes, pulled a muscle and then withdrew? For bettors and DFS players, the result would be the same.
Perhaps the fact that Day forewent practice leading up to the tournament would have been evidence enough for keyed-in bettors who bothered to pay attention to pertinent, publicly-available details.
"Are We Out Here To Gamble?"
Kisner makes a good – if too succinct – point. And it's one that can be taken quite a lot further in the broader scope of "integrity." Stepping away from the individual medical protections in place, it's easy to see the collective danger here.
Consider: Once the fabric of sport is manipulated to address betting issues rather than player, team, and league issues, sports wagering is no longer a supplemental amusement.
If the leagues allow sports betting "transparency" to establish new rules about how teams are allowed to strategize in their clashes with actual opponents on actual playing surfaces, wagering will cease to be something that fans enjoy to heighten their own experiences.
Instead, sports betting will become the core product. In such a contingency, any talk of "integrity" – any talk of "protecting" players, teams, and leagues – would no longer have any merit whatsoever. If wagering parity trumps competitive parity, the sport is no longer a "sport" at all. It's bingo at the retirement home.
Mitigating Risk For A Risk-Based Product
The risks of sports wagering are not one-dimensional. The "rules" of the pastime do not rely on a concrete field of known outcomes, with all variables eliminated or even accounted for. There wouldn't be much reason to bet otherwise.
For example, when you place a futures bet on a specific team to win the next Super Bowl, you don't get to annul your wager because a key player got hurt or had a bad season or got suspended. You just lose the bet. That's betting.
Making predictions about the outcomes of games means that you make predictions about all the associated knowns and unknowns as well. You weigh these variables against one another, and you place a bet that reflects the balance you believe will come into play.
The difference between successful bettors and unsuccessful bettors is that the successful ones know how to research and triage these issues.
Did LeBron tweak a hammy and hobble off the court in the last game? You might not see his injury listed in any official capacity before the next contest, but if you've been paying attention, you'll have an edge on the odds boards.
No team or player would or should willingly cannibalize their own chances to win by giving up important data about their own possible weaknesses.
Is it really fair to tell the opposition that Bryce Harper has a sore big toe on his left foot? If he's playing, it's irrelevant. Or rather, it would only be relevant to the opposition who could exploit that injury further and to low-info bettors who think their ancillary pastime supersedes the product it's based on.
Forget The Flu Game
If pure sporting "transparency" re injuries, illnesses, and "percent statuses" becomes mandated, you can kiss things like Michael Jordan's famous Flu Game goodbye.
In 1997, before Game 5 of the NBA Finals, the best player in the world wasn't feeling good. He was running a high fever, was noticeably ill during pre-game warmups, and didn't inspire much confidence in a series tied at two games apiece. Bettors made their picks based largely on Jordan looking like he should have been in a hospital bed, not on a basketball court.
But for savvy bettors, when that pre-game line moved away from the Chicago Bulls, they jumped. Because this was Michael Jordan, here. This was the GOAT. Injury or no injury, in sickness and in health, till death do he be dragged off the floor, the guy was going to play.
For those bettors that considered Jordan's reputation and career before placing their wagers on Game 5, the result was expected. Jordan finished the game with 38 points, 7 rebounds, 5 assists, 3 steals, and a block. He also hit a dagger three with less a minute to go that sealed the Bulls win.
Would Jordan's medical status (food poisoning was later medically isolated as the culprit) on an injury report have changed things?
If anything, it would have misled more of the betting public into wasting their money.
How To Guarantee "Truth" In Injury Reports
The Flu Game provides an interesting model for considering the entire premise of injury reports. The argument that these should be expanded to include seemingly anything and everything sidesteps the most important question of all: How do you guarantee the veracity of the report? And what does "truth" even entail when the subject is subjective by nature?
The NFL used to have a player status called "probable," which comprised any and every sort of injury or muscle tweak that wasn't likely to preclude a starter from starting or a key player from playing.
Tom Brady of the New England Patriots has played in 269 games in his storied career to date. He has been listed on the league's injury report 186 times. Of those 186 games, he missed exactly zero starts.
Did Brady really have "right shoulder" soreness before every start? Given that he throws a football with his right arm every day, probably so. Is it transparent to list this ailment in any official capacity? Absolutely. It is relevant? Not even a little bit.
In the NFL, players routinely play hurt. Players eat minor injuries on every play. Football is not good for the human body. "Probable" is no different than not being listed on an injury report at all. That's why the NFL got rid of the designation.
Further, the opportunities to game opponents with misdirection (and thereby gaming sports bettors with that same misdirection) exist no matter how specific or detailed or "timely" any injury report can be.
Would minor injuries being highlighted mislead a gambling public that isn't privy to the pains of playing high-level professional sports on a daily or weekly basis?
So-called "privileged information" on non-disclosed injuries would be no less subject to corruptibility by parties with inside information than would be disclosed injuries that are oversold to (or overbought by) the betting public.
Mental Health: The Logical Conclusion
By advocating for increased disclosure of the medical statuses of players, the table is set to take the issue to its logical conclusion: "mental health."
"Mental health" is one of the most prevalent soap-boxes of modern times, and it's not a stretch to suggest that this last bastion of individual sanctity would as a matter of course be fully exposed if expanded injury reporting is taken seriously as an integrity issue.
After all, a player's "mental health" is directly tied to their abilities to perform. Should personal, private struggles with anxiety or depression or other "disorders" be exposed any time an acute attack occurs on the grounds that the betting public has a right to know?
Given that a player's mood or outlook will often color their in-game approach more than any physical ailment, it only makes sense that bettors should be allowed to be privy to this data, doesn't it?
Nobody, of course, is advocating for the public release of this sort of personal information. At least, not yet.
But they will.
Bettor The Devil You Know
Ultimately, this – like so much else – seems to be a heavy-handed gambit to monetize the issue of "integrity" in the face of sports betting. All the major leagues have discussed the need for government-mandated "integrity fees" to help them deal with potential corruption (corruption that, apparently, wasn't and isn't a problem in sports betting's thriving black market).
But if injury reports are revamped and expanded to cover all (or most) of the potential avenues for abuse by unscrupulous underworld match-fixers, that represents a groundswell of change for tens of millions of established sports bettors who suddenly find themselves with no frames of reference.
For successful sports wagering, the status quo trumps the unknown every time. When rules governing sports change, there is no context for the bettor or the bookie. The entire transaction becomes all the more tenuous.
Indeed, when the Alliance of American Football (AAF) launched this year, major bookmakers installed very low wagering limits on the contests. They simply didn't have anything to compare this mostly-familiar game to, despite its similarities to the NFL.
The realistic approach here is in concluding that the existing models in place are adequate.
All of the major sports leagues have injury report considerations built into their bylaws. But there has to be flexibility, and there has to be enough wiggle room for teams to make competitive decisions as close to game-time as possible.
And the bettors cannot be a consideration. They have nothing to do with the product on the field, and if integrity is truly important, they cannot be allowed to influence the direction of that product.
LegalGamblingUSA believes the onus is and always will be on the sports bettor to consider all of the factors in and around a given matchup before placing his or her bet. There are vast numbers of variables – including injury statuses – that must be taken into account (or not). Transparency in this regard is fundamentally unobtainable.
If that seems too risky for you, the solution is simple: Don't bet on sports.
| Legal Betting Sites | Bonuses | Features | Visit Site |
| --- | --- | --- | --- |
| | 50% - $250 | Casino Games | |
| | 50% - $1,000 | Poker / Casino Games | |
| | 50% - $1,000 | Poker / Casino Games | |
| | 100% - $500 | Poker / Casino Games | |
| | 50% - $520 | Live Dealer Casino | |