January Reports Show NJ Sports Betting Reaching Its Largest Handle Yet With Close To $400 Million In Total Wagers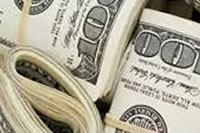 ATLANTIC CITY, N.J. – With football season having come to an end, N.J. sportsbooks are now reflecting back to see how they fared in the season's final month of January. To their surprise, even with less football being played, the total wagers among all legal N.J. sportsbooks reached close to $400 million.
Although, the amount of revenue that these casinos and mobile platforms kept was much smaller. After adjusting for payouts, the total profits only came out to be only $18.8 million. December had a slightly smaller total handle but produced $21 million.
Still, the amount being wagered on sports in the Garden State is staggering. Other states with legal sports betting have yet to reach this amount, but the reason could be because of the online options available in N.J.
Of the total amounts wagered, 80 percent of them came from online or mobile platforms. This number could heavily influence states like New York who are currently debating whether or not to allow sportsbook operators to accept bets online.
The Biggest Winners In January
The FanDuel and DraftKings sportsbook continue to dominate the N.J. sports gambling market. This is especially true when it comes to revenue generated online.
Resorts Casino in Atlantic City partnered with DraftKings Sportsbook last year and have since expanded to include online betting. In January alone, their online revenue reached up to $6.9 million.
FanDuel also saw a hefty amount of profits with around $5.8 million in revenue generated online. In a statement released by the company, FanDuel said: "More than half of New Jersey's total handle in January across both retail and online channels was generated by the FanDuel Sportsbook."
Will This Growth Be Sustainable?
While the total amount of sports wagers has continued to grow in N.J. over the past three months, that number could start to decline. Football season has ended and it is always proven to be the peak season for sports bettors.
There are also nearby states such as Pennsylvania and New York that are in the process of introducing retail and online sportsbooks. This could mean fewer people heading to New Jersey to gamble on sports.
Alternatively, LegalGamblingUSA knows that March Madness is also known to be a popular time for sports bettors and could help to increase the number of wagers being made. Only time will tell what the future holds for N.J., but the current numbers will surely have an impact on other states hoping to expand their gaming operations.
| Legal Betting Sites | Bonuses | Features | Visit Site |
| --- | --- | --- | --- |
| | 50% - $250 | Casino Games | |
| | 50% - $1,000 | Poker / Casino Games | |
| | 50% - $1,000 | Poker / Casino Games | |
| | 100% - $500 | Poker / Casino Games | |
| | 50% - $520 | Live Dealer Casino | |