Maryland Lawmakers Discuss The Potential For In-State iLottery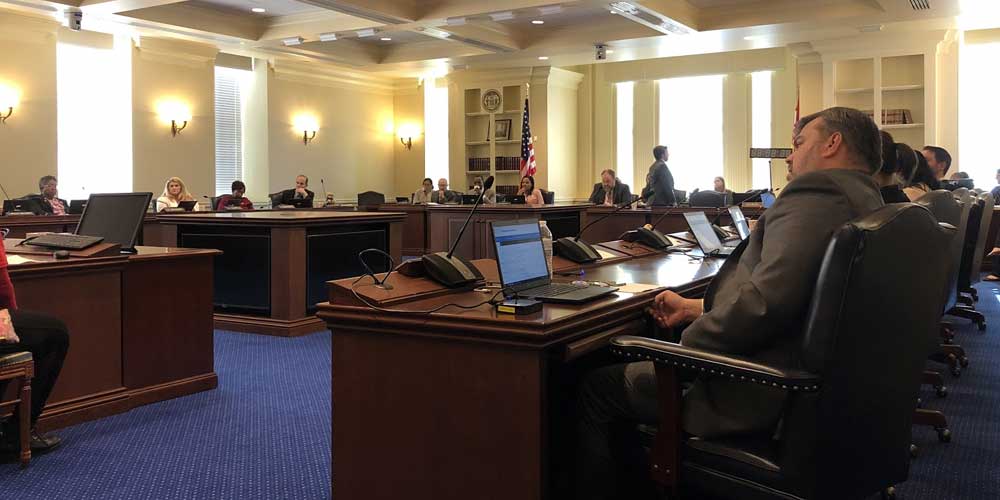 An iLottery may be in Maryland's future as the topic has been brought up to the House Ways and Means Committee.
With other gaming revenue reaching all-time lows, the Maryland Lottery is expected to go over the estimated $571 million in revenue for the year.
BALTIMORE – As Maryland's budget deficit continues to grow higher and higher because of the Coronavirus pandemic, nearing the billion-dollar mark, lawmakers met on Tuesday and opened up discussions on possible gambling expansions to help with this financial burden.
Gordon Medenica, who serves as the director of the state Lottery & Gaming Control Agency brought up the topic of opening his industry more to the House Ways and Means Committee.
Lottery revenue has done extremely well compared to other gaming outlets who have suffered due to the outbreak of COVID-19 and Gordon had a few suggestions on how to remedy this problem that he pitched to the committee.
Lottery Gaming Expansions
Casinos in Maryland shut down in March and stayed that way for more than three months. Without that revenue, which was expected to be in the nine-figure range, the Free State added even more money to the growing list of debt.
At this point, while the casinos are open to the public, under the health safety guidelines for the Coronavirus, they are only capable of allowing for 50% of business to take place of what would typically be full capacity. This already eats away 50% of potential profits right out of the gate.
In the virtual meeting, Medenica said that the state should begin to expect that they will not be seeing great figures from casinos for the foreseeable future until the pandemic is no longer a real issue.
So, what can Maryland do to help ease these losses? Expand on their lottery offerings.
The lottery took a hit in March and April when the outbreak of COVID-19 had just begun in the United States and to offset that loss they stopped marketing and advertising for the time being. However, since then, they are now expected to go well beyond the $571 million estimated revenue for the fiscal year.
They are doing extremely well with people playing scratch off tickets as that's something that can be picked up while out at the grocery store to buy necessities.
Medenica believes that Maryland Lottery sales have done this well because gamblers have little else to bet on at the moment. But the main point he wanted to get across to the committee was how the lottery should open up and become an iLottery platform of sorts to get more revenue coming In.
Speaking on the subject, he cited how states that have an iLottery have seen an explosion of their business and revenue with this platform. An iLottery happening in Maryland is believed to be inevitable by the director of the state Lottery & Gaming Control Agency.
And to answer the question before it was asked, he explained how all states that have iLotteries have not seen any negative dips in retail location purchases as some establishments have feared internet sales would bring.
Is It Possible?
Many people in opposition to an iLottery for Maryland have taken this stance believing that it treads the line between lottery sales online and online casino gaming.
Neighboring states that allow for both have done extremely well with revenue but the lawmakers in MD have little interest in putting internet slots and table games on the internet for residents to participate in.
Offering both would be a more lucrative business as studies have shown, but it wouldn't be a problem for the state to only have an iLottery because that would still be a new revenue stream they did not have before.
Sports betting will be voted on by the constituents in Maryland in November. At this time, talk of putting an iLottery in the state is just talk, as there is no current legislation being drawn up.
Medenica has simply brought the topic up to those in charge to let them know there are options to continue profiting with the gaming industry as the economy finds its footing again after the COVID-19 shutdowns.
And although it might not happen in the near future, it sounds as if Maryland will be home to an iLottery one day, taking a page from neighboring states and their revenue playbooks.