No Legal Pari-Mutuel Betting For TN As Bill Shot Down In The House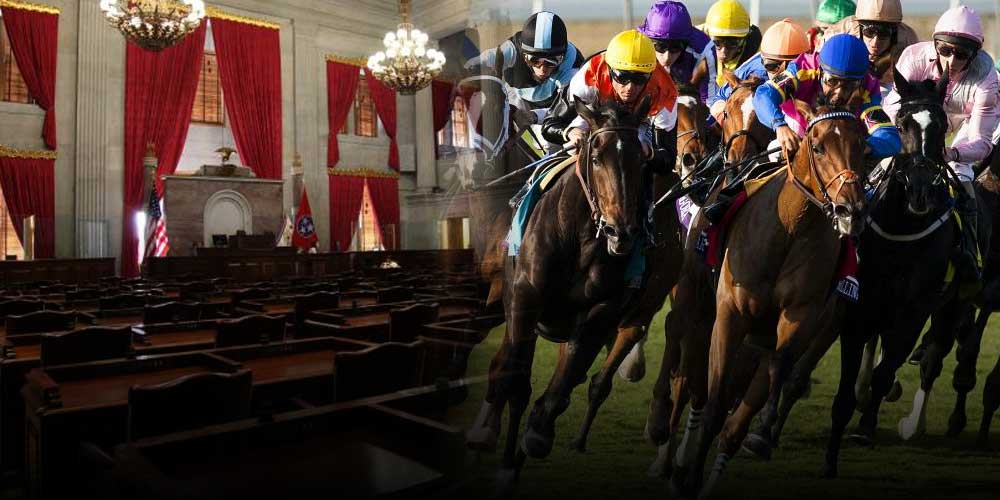 Parimutuel horse race betting was outlawed in Tennessee in 1905.
A set of bills looking to legalize the activity are all but dead as the House version died out on Tuesday.
Advocates for the pastime believe it would be a welcome addition like sports betting has been to the state in terms of a profitable revenue stream.
NASHVILLE, Tenn. – On Tuesday, a bill that was meant to legalize pari-mutuel betting for horse racing in Tennessee died out in the House Subcommittee of State Government Committee after not receiving the votes to move forward.
House Bill 1496 and its companion bill Senate Bill 1159 were known as the Tennessee Horse Racing Control Act of 2021. It was the hope that after the successful launch of legal sports betting in 2020 that parimutuel wagers would be made legal in the Volunteer State to expand on the legal gaming industry and the revenue it brings to Tennessee.
Now What?
House Bill 1496 was the proposal that failed to receive a passing vote. Senate Bill 1159 is still awaiting its hearing in the Senate Government Operations Committee. However, because these were companion bills that mirrored one another in the details, it's more than likely that TN SB 1159 is already dead, but the vote to solidify that fact just hasn't occurred yet.
Both bills were filed with the state in February to find their swift demise weeks later. The  legalization for parimutuel wagers on horse races will need to wait a whole extra year to be considered again.
As for 2021, the hope for this type of betting in Tennessee is gone, having lawmakers look toward 2022 now. Yet, insiders believe that Governor Bill Lee would not have allowed legislation for more gaming to occur in his state, let alone a retail-style option like that of parimutuel betting as sports wagering is a mobile sportsbook-only business.
The Governor never signed off officially on legal sports betting for Tennessee in 2019 with the 2019 Sports Gaming Act, allowing the bill to become law without his signature, as he was not going to advocate for the pastime but also not going to stop it from happening because it was what the people of Tennessee wanted.
Should these bills have moved forward, statewide gambling on horse racing could have been a possibility seen via the mobile sports wagering platforms of the state. But what they were really requesting were retail areas to allow for parimutuel horse race wagers.
Better Luck In 2022?
The legislation requested a 1.5% tax for the initial $600,000 made in bets by businesses and 2.5% after that number was reached. All licensed establishments for the races were also required to pay 15 cents for each ticket sold to patrons for entrance to the facilities. The 2021 session in Tennessee is looking toward making their sports wagering industry better which is where their focus lies, leaving no room for discussions on pari-mutuel horse race betting.
It has been said by lawmakers that if and when this form of wagering becomes legal in Tennessee, it will have no connection to the laws of sports betting being a mobile-only industry since this form of gaming requires the retail element. Horse racing fans in the Volunteer State will have to look ahead to 2022 for legalization and until then, they can wager on the ponies with other mobile sportsbooks made legally available to them