Philadelphia Casinos Ordered To Check Vaccine Card For Entry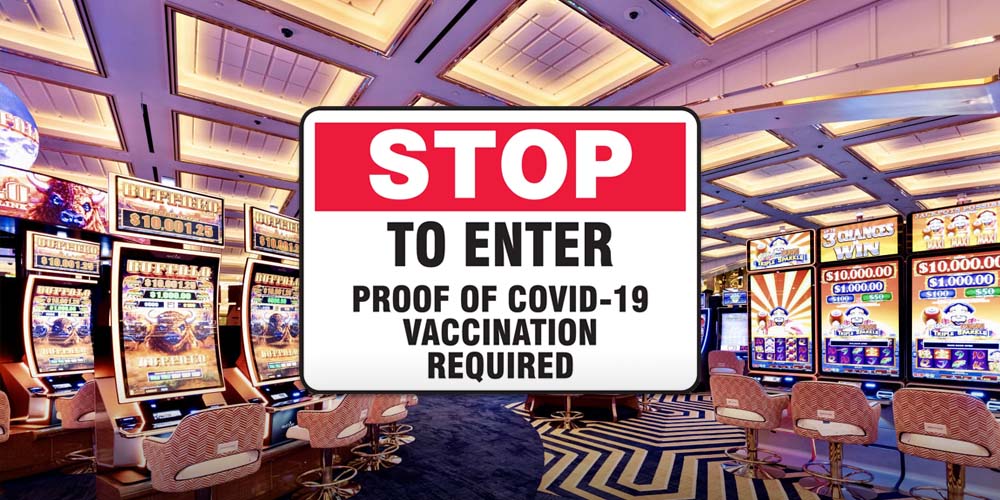 Philadelphia is imposing new restrictions to its casinos and eating establishments to require proof of vaccination for entry.
Harrah's New Orleans was the first casino to begin requiring proof of vaccination or a negative COVID-19 test.
New York has recently passed a law that criminalizes attempts to forge vaccination cards.
PHILADELPHIA - Philadelphia's two casinos, the Rivers Philadelphia and Live! Philadelphia, will be imposing vaccination verification restrictions next week.
New Restrictions
Philadelphia Mayor Jim Kenny alongside other city healthy officials made an announcement on December 13 that casinos and other indoor food establishments will be expected to begin verifying vaccination before allowing patrons in.
"To counter rising COVID-19 cases rates and hospitalizations in our area, on January 3, 2022, a vaccine mandate will go into effect for indoor establishments serving food or drink. Any establishment in Philadelphia that sells food or drink for consumption on site … may admit only those people who have completed their vaccine series against COVID-19," read the formal order issued Dec. 17 by the Philadelphia Board of Health.
The two Pennsylvania casinos in Philadelphia have not made a statement on how they intend to handle these newly imposed restrictions as of yet. Perhaps they will merge it with their age verification process.
Other Casinos Imposing Restrictions + New Vaccine Card Law In New York
Harrah's New Orleans began requiring proof of vaccination before allowing guests to enter in August, but a negative COVID-19 test will also do the trick. This was the first casino in the country to begin requiring proof of vaccination, or a negative COVID-19 test.
Resorts World Casino in New York is also under state order to verify proof of vaccination, and New York even went as far as passing a law to criminalize forging a COVID-19 vaccine card.
"We need to make sure we learn the lessons of the pandemic so we don't make the same mistakes twice," claimed Governor Kathy Hochul.
It's possible other states may begin adopting a similar law as restrictions tighten across the country, and these restrictions could affect the revenue of casinos in the country.