Pro Team Owners And Casino Executives Are Now Investing In Action Network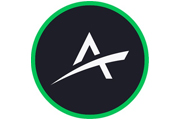 As the legal sports gambling industry continues to grow in the U.S., so do the number of companies trying to take advantage of it. Action Network Inc, a sports betting media start-up, is no different and has taken a giant leap forward by securing investments from team owners in the NBA, NHL, MLB, and more.
Action Network provides its users with data, analysis, and news focused primarily on sports betting. Some features are free, but the company runs through a subscription model. Paid members have access to premium content and betting-market trends.
The company was able to raise approximately $17.5 million in their second round of funding which ended earlier this week. The numbers were reported by Patrick Keane, CEO of Action Network Inc.
Investments came from people such as David Blitzer, co-owner of the New Jersey Devils and Philadelphia 76ers; BitKraft Esports Ventures; the owners of the Chicago Cubs; and Ferrita Capital, which is a private equity firm founded by the former owners of the UFC.
They will need all the help they can get. Turner Broadcasting and Caesars Entertainment announced a partnership earlier this month in which they plan to feature similar content. But, while their plans include television channels, Action Network primarily runs through digital outlets.
The start-up was founded in 2017 and is currently operating online. Even though Action Network is relatively new, the backing of major industry players and the future outlook of the industry in the US has Patrick Keene very optimistic.
"With sports betting now legal in eight states and more than a dozen other states considering legislation to legalize, we see an incredible opportunity," Keane said.
| Legal Betting Sites | Bonuses | Features | Visit Site |
| --- | --- | --- | --- |
| | 50% - $250 | Casino Games | |
| | 50% - $1,000 | Poker / Casino Games | |
| | 50% - $1,000 | Poker / Casino Games | |
| | 100% - $500 | Poker / Casino Games | |
| | 50% - $520 | Live Dealer Casino | |