Vegas Golden Knights Become First Major League Team To Sign Sports Betting Partner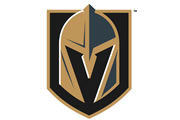 Given the history of sports betting in Las Vegas, it only makes sense that one of their home teams would be the first to sign a deal directly with a sportsbook. On Tuesday, it was announced that the Vegas Golden Knights of the NHL agreed to partner with UK-based bookmaking giant William Hill.
Setting A New Precedent
Though NHL league officials and team owners have expressed their openness to sports betting deals, the Vegas Golden Knights are the first to enter a multi-year partnership. William Hill is one of the biggest names in the world when it comes to bookmaking, which adds another element to the groundbreaking deal.
"We are always looking for innovative ways to engage different segments our fanbase and provide a unique fan experience," stated Vegas Golden Knights president Kerry Bubolz. "This partnership between a major professional team and a sportsbook operator is a historic, landmark agreement, and we are delighted to be leading the way with William Hill in this space."
The Vegas Golden Knights and William Hill partnership will entitle both parties to cross-promote their brands, share logos and trademarks, and advertise through multiple platforms. During games at T-Mobile Arena, NHL betting odds will be shown live on the scoreboard between periods.
The League & Sports Betting Expansion
The Golden Knights-William Hill deal is just as historic as the landmark decision by the Supreme Court in Murphy vs. NCAA, a ruling that ended a 25-year ban on sports betting in the United States. Prior to the law being found unconstitutional, sports gambling was limited to Nevada along with three other states in limited formats.
The NHL, along with the NFL, NBA, MLB, and NCAA, were plaintiffs in the case to prevent New Jersey from expanding sports wagering. That is why the NHL's 2017 decision to bring a franchise to the gambling mecca of the nation was a controversial topic during the time.
Now, Mississippi, West Virginia, Delaware, Pennsylvania, New Jersey, and Rhode Island have legalized sports betting, though only four states have started to accept sports bets. William Hill has launched sportsbooks or entered into some type of agreement with several operators in all six states.
More Leagues To Sign With Sportsbooks
Major professional leagues have already started to consider how to claim their share of the market, with the American Gaming Association estimating that sports betting will add $2.3 billion to annual revenue for the NFL.
Another NHL team, the New Jersey Devils, recently projected that sports betting deals would bring at least $5 million to their franchise alone.
LegalGamblingUSA believes that as additional leagues and teams continue to recognize the potential revenue that is at stake with the multi-billion dollar sports betting industry, more franchises are guaranteed to follow in the footsteps of the Vegas Golden Knights.
| Legal Betting Sites | Bonuses | Features | Visit Site |
| --- | --- | --- | --- |
| | 50% - $250 | Casino Games | |
| | 50% - $1,000 | Poker / Casino Games | |
| | 50% - $1,000 | Poker / Casino Games | |
| | 100% - $500 | Poker / Casino Games | |
| | 50% - $520 | Live Dealer Casino | |