Legal Online Gambling For Alabama Residents
Gambling is legal in Alabama when you do it the right way. This means you can use international sportsbooks and casinos while in the Yellowhammer State. We have looked into the laws of the state, broken them down as best we can and delivered our opinions on whether or not the gambling laws of the state have made it a crime to play real money games online. We have explored everything from age requirements to regulation, and even which gambling sites will accept you. The quick-and-dirty answer is that you can access online casinos and sportsbooks in AL easily.
Online Gambling Age For Alabama Residents
Before you decide to look into the laws or choose a gambling site, we can make the recommendation that you look into the age requirements to make sure you are old enough to play. If you are 18, your options are limited. Only bingo and race tracks are open to you. You will have the option to gamble with casinos, poker rooms, online casinos, online poker and online sportsbooks as soon as you turn 21. See the legal gambling age for all states here.
Alabama Online Gambling Laws
The gambling laws in Alabama have made it so that land-based gambling is essentially barred. There are Indian casinos, but the non-Indian bingo casinos have all been shut down. If you want to play the games, you will not have the option to do so without turning to the Internet, which is why the Alabama online gambling laws are those that we have focused on. There is actually no written law banning online gambling in Alabama, so this is not something you have to worry about.
We have decided to explore the different gambling related statutes, and we have come to the conclusion that it is probably not a crime to gamble online in Alabama. You can find general gambling laws within Title 13A, Article 2, of the Alabama Criminal Code. While we are not attorneys, we can say this with the comfort of living in a democratic nation where that which is not specifically illegal is actually legal. See more about online gambling laws in the USA here.
Gambling Sites That Accept Alabama Residents
There are some great legal gambling sites available to AL players, and also some not-so-great ones. This means you'll need to find out which are which, and for that purpose, we've tested a ton of them. We have made it a point to test all of these sites personally in order to make sure our readers have a safe and fair experience at their disposal.
Bovada is already one of the best online sportsbooks out there. One thing that is a huge plus to Bovada though is their online casino. You have many casino games there to bet on and it can very useful during the offseason of all the sports. You also have your choice of the live dealer if you wanted to feel as if you are at the casino! Also some pretty cool promotions as well. So next time you log in to your Bovada account, make sure you check out the casino.
PROS:
Established Reputation
Easy Deposits
Crypto-Friendly
Fast Withdrawals
CONS:
Limits  On Certain Markets
No DE, MD, NJ, NY, NV
| Rank | Casino | Highlights | Rating | Visit Site |
| --- | --- | --- | --- | --- |
| 1 | | 100% Up To $3,000 Read Review | | Visit Bovada |
| 2 | | 100% Up To $1,000 | | Visit Ignition |
| 3 | | 500% Up To $5,000 | | Visit Slots.lv |
| 4 | | 100% Up To $4,000 | | Visit Cafe Casino |
| 5 | | 200% Up To $2,000 | | Visit SlotoCash |
| 6 | | 200% Up To $1,000 | | Visit Cherry Jackpot |
| 7 | | 40% Up To $4,000 | | Visit Lucky Red |
| 8 | | 150% Up To $3,000 Read Review | | Visit Las Vegas USA |
| 9 | | 150% Up To $3,000 Read Review | | Visit Sun Palace |
| 10 | | 100% Up To $1,000 | | Visit CasinoMax |
| Rank | Sportsbook | Highlights | Rating | Visit Site |
| 1 | | 50% Up To $250 Read Review | | Visit Bovada |
| 2 | | 50% Up To $1000 | | Visit BetOnline.ag |
| 4 | | 50% Up To $1000 | | Visit SportsBetting.ag |
| 5 | | 50% Up To $1000 | | Visit MyBookie |
| 6 | | 50% Up To $300 | | Visit Xbet |
| Rank | Poker Room | Highlights | Rating | Visit Site |
| 1 | | 100% Up To $500 Read Review | | Visit Bovada |
| 2 | | 100% Up To $1000 | | Visit BetOnline.ag |
Online Casinos That Accept Alabama Residents
There are tons of great online casinos available to Alabama residents. Our favorites are Bovada, Ignition and Slots.lv, but there are about ten more that are on the Approved list here at Legal Gambling USA. If you decide to use one of these casinos, it's worth noting that they tend to have some of the highest payouts available. Each of the casinos we recommend has been tested, and each one of them passed with flying colors.
Online Sports Betting Sites That Accept Alabama Residents
There are many great sportsbooks that take AL residents, and our favorites are Bovada, BetOnline, and MyBookie. These are big-name international sportsbooks, and they operate outside of AL, but take bets from players within AL. This means you can use them whether you're betting on the Tide or the Tigers, as long as you are in Alabama.
Online Poker Sites That Accept Alabama Residents
Poker players have plenty of options for online poker in Alabama, even if the state itself doesn't want to approve any interstate compacts for WSOP-style poker. Poker games ranging from low-stakes to high-stakes can be found at international sportsbooks that accept Alabama residents such as Bovada.
Online Bingo Sites That Accept Alabama Players
Alabama does feature bingo sites that you can use. If you decide you want to play online bingo, you will find that Downtown Bingo is one of the best sites to use. Play 75, 80, or 90-ball bingo for the chance to win huge cash prizes. It has never been easier for Alabama residents to play real money bingo.
Is Online Gambling Legal In Alabama?
Yes, online gambling is legal in Alabama. This is true by virtue of it not being specifically outlawed by the government of Alabama, so you do not have to worry about anything more than where you can begin to play. With no express prohibition of gambling over the Internet, Alabama's gamblers tend to turn to online sportsbooks and casinos located outside of the state, depriving the state of a potentially valuable income stream until they can pass a bill regulating online gambling.
Is It Safe For Alabama Bettors To Gamble Online
Yes, online gambling in Alabama can be safe as long as you are just a consumer/user of the sites. If you just want to gamble online in Alabama for real cash, there is nothing to worry about as long as you stick to the sites we have listed here for you.
Are Online Casinos Legal In Alabama?
Yes. Due to the vagaries of Alabama's laws, bettors can use the online casinos that are located offshore with very little fear of any punishment. We know of nobody who has been punished for the use of an online casino in the state of Alabama. However, remember that you gamble at your own risk, and be sure to consult a lawyer if you so desire.
Is Online Sports Betting Legal In Alabama?
Yes. You can bet on sports online via international sportsbooks. Alabama lawmakers are currently also debating bills that would create an in-state sports betting market – but they've been debating these bills for years with no changes. For now, stay offshore.
Is Online Poker Legal In Alabama?
Yes. Online poker in Alabama is extremely popular and not regulated by the state government. If you are going to gamble online, your options are fairly unlimited. Alabama has not criminalized online poker, leaving a wide range of international poker sites as available options for poker players in AL.

Mobile NFL Betting In Alabama
You can bet on the NFL in Alabama on your mobile device as well as on desktop computers and laptops. Most reputable online sportsbooks have a mobile app or web friendly mobile browser that brings the entire site right into the palm of your hands. Mobile betting has become one of the most popular ways to bet on the NFL, and the international sportsbooks won't even make you download an app to do it.
Live NFL Betting In Alabama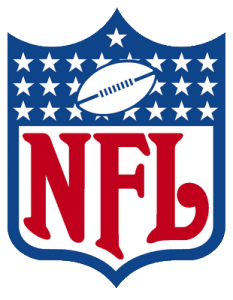 Live NFL betting is accessible in AL via international sportsbooks. These sportsbooks are not located in AL, and thus are not subject to AL-based regulations, so you can bet on basically anything in the world when you use them, including the NFL. Betting on the NFL doesn't stop when the games begin as live betting is available at many legal gambling sites. One advantage of live betting is that it allows gamblers to see the flow of a game and then place bets. Live betting on the NFL typically involves taking the odds at half time or during a particular moment in the game.
Will I go to jail for online gambling in Alabama?
No. Simply using an online casino is not a crime in Alabama. Since the state's statutes and laws reflect nothing banning online gambling, your options are not going to be limited because of the risk of arrest. In the end, you can play without any complications.