Legal Online Gambling For West Virginia Residents
While land based gambling options are fairly limited in West Virginia (there are only five such facilities licensed to operate legally in the state), you will not be totally out of luck if you can't make it to these venues, as online gambling is an option that many WV residents have successfully explored. We are here to show you that options do exist, and you will not be left out of the loop because of the law restricting where and when you can wager on sports and play casino games.
While the legalities of online sports betting and expanded gambling in West Virginia have finally been formally laid out per SB 415, it will still be some time before the state allows comprehensive Internet betting statewide. Of course, due to the simple fact is that there is no WV law making it illegal for you to play the games found online at offshore casino sites and sportsbooks, you can use these options safely and legally going forward.
NFL Betting In West Virginia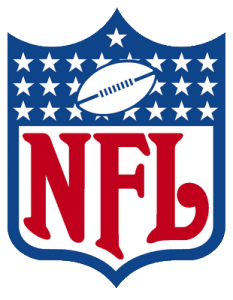 West Virginia is one of the states that does not have an NFL team Even thought this is true, there are still a lot of fans who are ready to watch a handful of football games every Sunday and also ready to bet on them as well. Online sportsbooks will have so many prop bets up for players to use and bet on. This is just the tip of the iceberg as there will be multiple sites with different bonuses set up for players to pick as well. With great deposit methods, there should problems for players at all to deposit their money on their online sportsbook account. With the season up and running, this is something that many players are looking into so they can have one place where they can place their big bets. There is no need to make a trip to a land-based sportsbook as their online counterparts are just so much more convenient.

Online Gambling Age For West Virginia Residents
As with any other state, there are age requirements that you should follow before you decide to gamble online in WV. In West Virginia, the age requirements are fairly standard, with a few options opening up at 18 and the rest opening at 21. Bingo, horse racing betting, greyhound betting, and the lottery all become available to enjoy at the age of 18, with everything else – including sports betting and traditional casino gaming – becoming legal to partake in once you're at least 21. All that said, when you opt to use an offshore sportsbook for all your sports betting and gambling needs, you only have to be 18 to gain access to all aspects of the site.
West Virginia Online Gambling Laws
West Virginia's extensive set of statutes related to gambling have not included anything about online gambling historically, but that all changed once the Professional and Amateur Sports Protection Act (PASPA, 1992) was overturned by the Supreme Court in 2018. Now, while the law in question still does not explicitly address Internet-based gaming, the phenomenon is seen as implicit in the law, and – at least with sports wagering – WV's active casino and racino locations are working to roll out online sports betting options ASAP. Once established, of course, online casino gaming will likely not be far behind.
Still, all this is not set in stone, so if you want a legal, online gambling and sports betting experience here and now, you'll need to use an offshore sportsbook like Bovada, BetOnline, SportsBetting, BetDSI, or BookMaker. There are dedicated casino sites as well, including Lucky Red, Aladdin's Gold, Slots.lv, and the High Noon Casino to consider as well.
In West Virginia, there is no set of laws that has specifically banned online gambling in the state, so you should not fear arrest or anything similar if you decide to gamble online in West Virginia. Your only consideration should be that you use a reputable, established site (or sites) to do business with. If you wish to read more about WV's gambling laws, please check out Section 61-10-1 et seq. of the West Virginia Code.
Gambling Sites That Accept West Virginia Residents
Though there are hundreds of gambling sites that accept residents of West Virginia, we have narrowed our list down to only the best of the best. If you decide you want to play casino games or wager on athletic contests, we can tell you that the sites we have found are absolutely the very best services online. Below, you can find the absolute top tier legal 2021 online gambling websites that accept WV players.
Bovada: Best In the Business For WV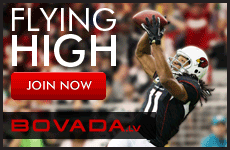 Players who love to bet would like to do all their betting in one place. With Bovada, bettors can place their wagers on any sporting event and then be in the online casino lounge. This is a huge bonus for those players with Bovada accounts because now they don't have to go anywhere and place a wager anywhere else. Also, you don't have to worry about this book going out of operation for a year on you as the early WV books did. Simply place your bet on the game you want and then go on to the online casino and get you your live dealer which is offered to every player. With the blackjack and slot games, there are ways to make money while you watch your game be played and money rise! There is nothing wrong with finding ways to make a lot of money at one time and Bovada is here to help! Go To Bovada!
BONUSES:
50% - $250 BONUS!
ACCEPTED IN:
No DE, MD, NJ, NV
SportsBetting: Deposit Bonuses For Sports, Casino And Poker Games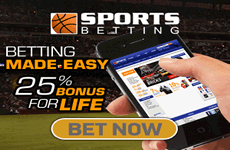 West Virginia has some of the most notorious and recognized names regarding athletes and coaches that come out of the state. From famous coaches like Jimbo Fisher and Nick Saban, to obscure wrestlers like Necro Butcher and Heath Miller, West Virginia loves its sports and athletes! If you're like me, then you like to wager a little with friends on upcoming games and events. Unfortunately, not everyone has friends that are willing to make your social bets interesting or profitable. That's where SportsBetting comes in, and it is the best-ranked overall gambling site in West Virginia.
Not only does SportsBetting have the best sportsbook available online, they offer professional and beginner poker, with small one-on-one matchups to tournament level games. If, like me, you aren't that good at cards, maybe you should take a gander at the casino page at SportsBetting. Offering classics like roulette, craps, and blackjack, and new favorites – like 3D slots – SportsBetting offers a bona fide casino experience to all of its WV members. You're sure to find something to tickle your fancy at SportsBetting.
If you weren't already aware, SportsBetting is a legal site that has been operating since 1991. It is legal to bet or wager at SportsBetting because the site is not based in the US, instead operating out of the Republic of Panama, where it is fully licensed and accredited. West Virginia residents can join for free, and so can anyone in the US. New members who sign up now can choose from several different bonuses, including a $4500 Bitcoin bonus or a 50% welcome bonus worth up to $1000 in free-plays! Go To SportsBetting!
| Rank | Casino | Highlights | Rating | Visit Site |
| --- | --- | --- | --- | --- |
| 1 | | 100% Up To $3,000 Read Review | | Visit Bovada |
| 2 | | 100% Up To $1,000 | | Visit Ignition |
| 3 | | 500% Up To $5,000 | | Visit Slots.lv |
| 4 | | 100% Up To $4,000 | | Visit Cafe Casino |
| 5 | | 200% Up To $2,000 | | Visit SlotoCash |
| 6 | | 200% Up To $1,000 | | Visit Cherry Jackpot |
| 7 | | 40% Up To $4,000 | | Visit Lucky Red |
| 8 | | 150% Up To $3,000 Read Review | | Visit Las Vegas USA |
| 9 | | 150% Up To $3,000 Read Review | | Visit Sun Palace |
| 10 | | 100% Up To $1,000 | | Visit CasinoMax |
| Rank | Sportsbook | Highlights | Rating | Visit Site |
| 1 | | 50% Up To $250 Read Review | | Visit Bovada |
| 2 | | 50% Up To $1000 | | Visit BetOnline.ag |
| 4 | | 50% Up To $1000 | | Visit SportsBetting.ag |
| 5 | | 50% Up To $1000 | | Visit MyBookie |
| 6 | | 50% Up To $300 | | Visit Xbet |
| Rank | Poker Room | Highlights | Rating | Visit Site |
| 1 | | 100% Up To $500 Read Review | | Visit Bovada |
| 2 | | 100% Up To $1000 | | Visit BetOnline.ag |
Online Casinos That Accept West Virginia Residents
There are many online casinos open for players in the state of West Virginia, spanning dozens of options. If you decide you want to play with these casinos, know that the games are fair, financials are easy to process, and just about every conceivable casino game is available for you to choose from. The top online casinos all offer blackjack, poker, slots, roulette, baccarat, craps, keno, and more, all of which can be played for real money, often against real-life competitors and hosted by real dealers.
The top online casinos that accept WV gamblers are Bovada, SportsBetting, BetOnline, BetDSI, BookMaker, Lucky Red, Slots.lv, Aladdin's Gold, the High Noon Casino, and a few other sites that have withstood the test of time. These sites are all 100% legal to use, and they are safe, reputable, and have guaranteed payouts, too.
Online Sports Betting Sites That Accept West Virginia Residents
West Virginia's sportsbooks opened in 2018, and their online counterparts opened in 2020. These sportsbooks are available within the state and are partnered with the state. For those who wish to look elsewhere, or shop lines, the online offshore sportsbooks are still available to anyone who wishes to use them in West Virginia.
These sportsbooks include The Greenbrier and Hollywood Casino, as well as their online partners, such as DraftKings Sportsbook and BetMGM. These sportsbooks are where many WV residents do their betting, and they are a large portion of the total betting volume of West Virginia. Bettors can also use the online sportsbooks that are located offshore in order to wager on sports in WV.
The very best of these West Virginia online sportsbooks are Bovada, SportsBetting, BetOnline, MyBookie, XBet, BetDSI, and BookMaker. Each of these sites offers a little something different, and if you want to maximize your potential winnings, you should consider joining at least two or three online sportsbooks in order to most effectively shop lines for the best betting values available.
Online Poker Sites That Accept West Virginia Residents
If you want to hit the grind or simply play a few casual games, you will have no problem doing so if you stick to the poker sites we have found for you. If you decide that you want to take to the digital felts, you will have no problems actually doing so if you stick to our options.
As with the above, the best online poker betting sites for WV residents mirror the options already listed. Typically, if a site has a sportsbook, it will have live poker available as well. However, some sites still only offer video poker options, so you'll have to decide exactly which game style you prefer. As long as you stick to Bovada, SportsBetting, and all the other sites mentioned above, you should have plenty of options.
Online Bingo Sites That Accept West Virginia Players
Bingo players will find that there are several halls on the Internet that will allow them to play with real money. Should you take this online bingo option, you will be able to win real money and play bingo around the clock at your convenience. Bingo is one of the simplest and most entertaining forms of online gambling, with plenty of possibilities to win big. Most online sportsbooks do not offer bingo, but 5Dimes does, and its service is rivaled only by the bingo experts at Downtown Bingo, the Internet's original destination for all bingo, all the time.
Is Online Gambling Legal In West Virginia?
With players constantly questioning whether online gambling is legal in West Virginia, we have done what we can to answer this with accuracy. If you are going to gamble online, you will have various options at your disposal. When it comes to gambling on the Internet, there is no West Virginia or federal law that has made it illegal for you to participate in the games. As long as the online sportsbooks and casinos that you choose are located overseas and operate outside of US legal jurisdiction, you can freely, safely, and legally use them as often as you wish. In addition, West Virginia has legal online sports betting available that is attached to their racinos
West Virginia, in general, has been pro-gambling for quite some time. With casinos in the state as well as racetracks and other forms of social gaming allowed, this state has very few laws prohibiting gambling in the state. Indeed, after the SCOTUS dumped PASPA, West Virginia was among the very first states to legalize sports betting within its borders.
Are Online Casinos Legal In West Virginia?
With the rising popularity of online casinos, there has been great debate over whether or not you will face legal trouble for this kind of gambling in the state of West Virginia. Simply put, you will not have to worry about getting into any form of trouble if you decide to play at the online, offshore casinos listed above. Again, WV has no specific laws governing online casino gaming, and most analysts expect the state to eventually regulate its own Internet gambling sites. Still, using offshore casinos over the Internet remains 100% legal in West Virginia.
Is Online Sports Betting Legal In West Virginia?
Online sports betting came to West Virginia officially in 2020, but it had been in the state for far longer than that. Many West Virginia wagerers still use offshore sports betting websites to place wagers, as they generally have competitive or better odds than the local sportsbooks. The online sports betting sites listed in the sections above are 100% safe and legal for all WV residents to use, provided they are at least 18 years old before signing up.
Where Can I Wager On Mountaineers Football Games?
The West Virginia Mountaineers are definitely on their way up in the college football landscape. Now that they've joined the Big 12, they're a team to respect and a program that is really growing in tradition. The Mountaineers have always been popular in West Virginia, but now this team is catching the national spotlight, which has only further fueled the craze for Mountaineers football in the Mountain State.
When you want to bet on the Mountaineers, there are only a few sites we recommend, with the most popular being Bovada. They have a line for every West Virginia football game during the NCAAF season, including odds for bowl games that the Mountaineers play in and futures lines on WV's chance to take the DI national championship. This site features more prop bets for college football than any other sports betting site that welcomes West Virginia residents, and if that wasn't enough, Bovada gives all new first time depositors from West Virginia a bonus worth 50% of their initial buy-ins.
Is Online Poker Legal In West Virginia?
Residents of West Virginia will not face any trouble for playing in real-money online poker rooms. You will be able to play freely through these sites without attracting any legal attention whatsoever, and the law is not going to penalize you for being a member and playing poker online. Just remember to declare your winnings on your income taxes, as Uncle Sam will be wanting his cut!
Online Horse Racing Betting Sites That Accept West Virginia Residents
West Virginia residents who wish to bet on horse racing online instead of at the track can do so at a number of sites. On this page, we recommend a few incredible online racebooks. These sites accept bettors in West Virginia and provide them with a much more varied selection of horse races to wager on. You will also find larger selections of wager types online than you will at most local, regional, and national racetracks. Some books will even provide lines on international horse racing events so that you have something to wager on all year round.
Online horse racing betting sites are legal, and so long as they accept West Virginia residents, you are allowed to choose whichever book makes you happy. We recommend Bovada and SportsBetting as having the top racebooks online, but all of the A-rated sportsbooks discussed herein have stellar horse racing betting options.
How Deposits Work At Online Gambling Sites
Depositing funds into your online gambling account is extremely easy. They all have the same basic layout – a cashier tab that allows you to choose which method you're using. Generally, you'll be able to choose from two or three different credit cards, a digital currency called Bitcoin or Litecoin (with more added all the time), or you could even choose to send a check or money order in the mail. All deposit methods are reliable and guaranteed, but depending on how quickly or how much you want to deposit, there might be a better method for you.
Credit cards are definitely the fastest method, but these limit you to a few thousand dollars per transaction. Bitcoin is very speedy and allows you to deposit up to $25,000 in a single go. Wire transfers take the longest to reach your account, sometimes up to 7-10 business days, but most of the time they have even higher limits than Bitcoin, occasionally not having a cap on how much you can deposit at all.
Mobile Gambling Apps In West Virginia
Mobile gambling is usually offered by most online gambling sites. What you'll find most often is a corresponding mobile site, which is condensed so that it can be viewed and used easily through the browser of a mobile device. These sites allow you to do everything you would on your computer, but from your iPhone, Android phone, iPad, or other tablet device. Some of the best gambling sites even have bonuses for those players who use mobile betting for the first time. There are a number of mobile gambling options in West Virginia, and all of the top sites have built dedicated mobile platforms for their valued customers.
West Virginia Gambling FAQ's
Do I Need to Download Anything To Gamble From my Tablet?
When attempting to gamble from your tablet, you might think you need to download something, like an official app. But you don't. Most gambling sites have mobile betting sites that are browser-based, which means you don't have to worry about downloading any extra software or an app that takes up a ton of space on your device.
Do Racebooks have Mobile Betting Apps For Horse Racing?
The racebooks we recommend do not have mobile apps. Rather, they have mobile betting sites. These are browser-based websites that offer a condensed version of what you see on your computer, allowing you access to all of the lines on horse races you want without sacrificing any of the quality you're used to. Everything you do on an online racebook can be done via its mobile betting interface.
Can I Bet On The Kentucky Derby In West Virginia?
Yes, you can bet on the Kentucky Derby in West Virginia. This historic race will have lines on it at local racetracks that are simulcasting the event, as well as on online West Virginia racebooks. Residents have a choice in where they bet on the Kentucky Derby. Online racebooks are sure to have earlier odds and more wager types to offer bettors.
How Can I Increase My Deposit Limits?
The fastest way to have your deposit limit increased is to contact the customer service line at an online gambling site. You can email, live chat, or call on a toll-free number. If you don't feel like contacting the book and asking them to adjust the limit for you, you can always switch to a different deposit method that has a higher limit. The choice is yours.
What Are The Advantages Of Online Casinos?
Using an online casino in West Virginia may seem strange, seeing as the state has a number of land-based casinos scattered throughout. But online casinos have a number of advantages. You never have to wait in line for your favorite game, you have hundreds of slots available to you at the push of a button, and you don't have to deal with rude people blowing smoke in your face, for starters.
Using online casinos is easy for residents who don't have the time to drive to a land-based venue. You can use your smartphone or computer to play all of your favorite games. You can use alternative funding methods too, instead of just cash. You also gain a ton of extra bonuses when you use an online casino, as well as the opportunity to earn points in a loyalty rewards program much faster than at a land-based casino. This list could go on and on, as these are just a few of the advantages of online casinos.
Will I go to jail for online gambling in West Virginia?
Nobody has ever been cited, fined, arrested, or otherwise legally impacted by playing at online gambling sites in West Virginia. There are no laws in WV that criminalize the act of placing a wager of any kind over the Internet, so there would be nothing to charge you with. The only risk you run when gambling over the Internet is that you might choose a sub-standard site that ends up acting shady, withholding payouts, or otherwise ripping you off. If you use only the sites we mention on this page, of course, that will never happen, and you are guaranteed a safe, satisfying, and entertaining experience across the board.